Bae Suzy is slaying as a Kpop-Idol in new stills of her upcoming Netflix original Korean series "Doona".
"Doona!" is a webtoon based Kdrama starring Bae Suzy (Anna) and Yang Se Jong (My Country: New Age.) It will tell the story of a female K-pop star who suddenly retires one day from being a K-pop idol.
Lee Doo Na (portrayed by Bae Suzy) is a retired K-pop idol who was always the more popular group member and served as the main vocalist. However, she decides to retire and moves into a share house in a college town.
Meanwhile, Lee Won Jun (portrayed by Yang Se Jong) is an ordinary college student who also resides in the same house where Lee Do Na now lives. Initially, he can't believe that a famous K-pop idol is his neighbor. However, he becomes increasingly curious about her mysterious life.
The new stills show the beautiful and glamorous Bae Suzy performing on stage, doing dance practice and taking selfies in her various stage outfits and hairstyles. She is also seen performing with her group, with the spotlight shining only on her. She just looks absolutely flawless!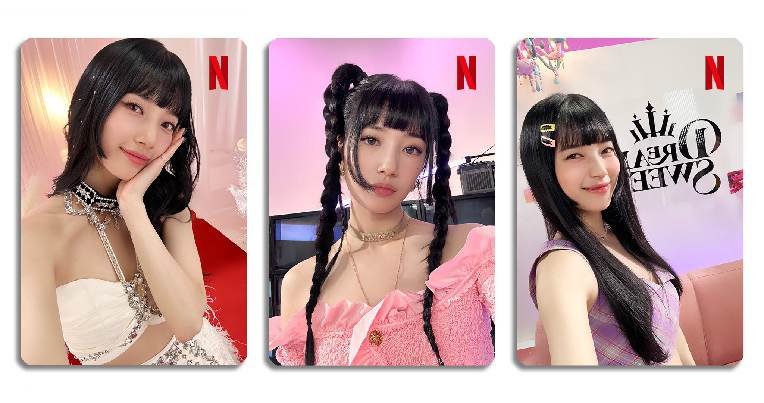 Interestingly, Bae Suzy, who is now a successful singer/actress, was once part of the girl group "Miss A" under JYP Entertainment, which disbanded on December 17. It is refreshing to see her return as an idol, and the 2023 Seoul International Drama "Best Actress" winner for her K-drama "Anna" is seen doing absolute justice to her role here as well!
"Doona!" will be released on Netflix on October 20th.