Overview: "Today's Webtoon" Kdrama is an SBS original drama series that released on July 29, 2022. It will tell the story of a former judo athlete who now tries to adjust at her first job in webtoon editorial department. "Today's Webtoon" stars Kim Se Jeong, Choi Daniel and Nam Yoon Soo in the main cast. It is available to watch online on streaming platform Viki*.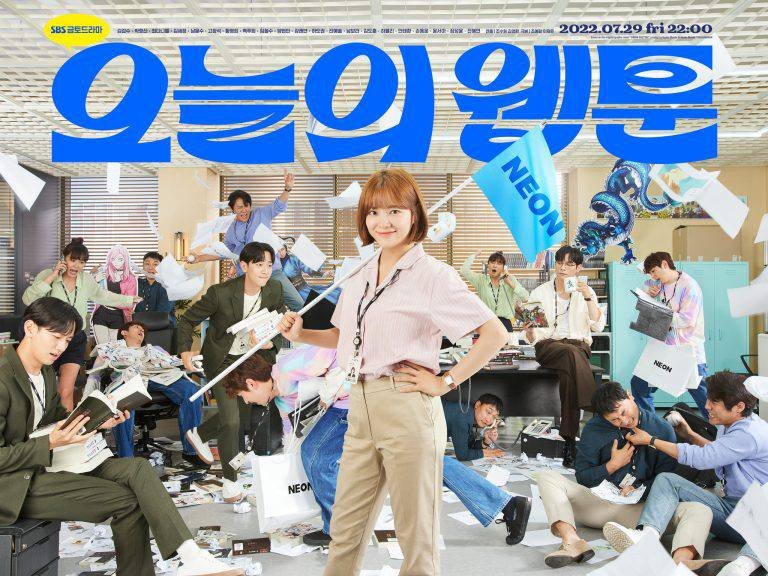 Table of Contents
Synopsis
Genre
Cast
Air Time & Schedule
Episodes & Ratings
Still Cuts
Notes & Facts
Where To Watch Online?
Trailers & Clips
Synopsis
"Today's Webtoon" Korean drama tells the story of On Ma Eum whose whole life has always centered around 'Judo'. She is a judo athlete with good skills and doesn't know anything else except this. However, she is forced to leave the sports after a tough match with her opponent causes her a series injury in the ankle. Her dreams get shattered, but she gets up and decides to start her life afresh.
Today On Ma Eum got her first job at the webtoon editorial department. She is having a hard time adjusting with work and her co-workers Goo Jun Yeong (Nam Yoon Soo) and Seok Jin Hyung (Daniel Choi) but they help her settle well at a new place. Soon Ma Eum finds a new dream at the office. Will she be able to fulfill her second dream after failing in the first?
Genre
Slice of Life, Comedy, Office
Main Cast & Characters
Kim Se Jung as On Ma Eum
Choi Daniel as Seok Ji Hyung
Nam Yoon Soo as Koo Jun Yeong
Supporting Cast
Ko Chang Suk as On Gi Bong
Jang Sung Yoon as Lee Woo Jin
Kim Gap Soo as Baek Eo Jin
Son Dong Woon as Oh Yoon
Nam Bo Ra as Jang Hye Mi
Park Ho San as Jang Man Chul
Im Chul Soo as Na Gang Nam
Yoon Seo Ah as On Noo Ri
Ha Do Kwon as Kwan Young Heo
Ha Yul Ri as Pomme
Yang Hyun Min as Kwon Young Bae
Kang Rae Yeon as Ki Yu Mi
Baek Seok Kwang as Lim Dong Hee
Kim Yong Seok as Ma Hae Gyu
Ahn Tae Hwan as Choi Doo Hee
Kim Do Hoon as Shin Dae Ryuk
Jang Seong Yoon as Lee Woo Jin
Jeon Hye Yeon as Guo Ah
Hwang Young Hee as Hwang Mi Ok
Air Time & Schedule
New Episodes every Friday & Saturday at 10:00 p.m. KST.
Episodes & Ratings
Today's Webtoon "Today's Webtoon" will have a total of 12 episodes.
Still Cuts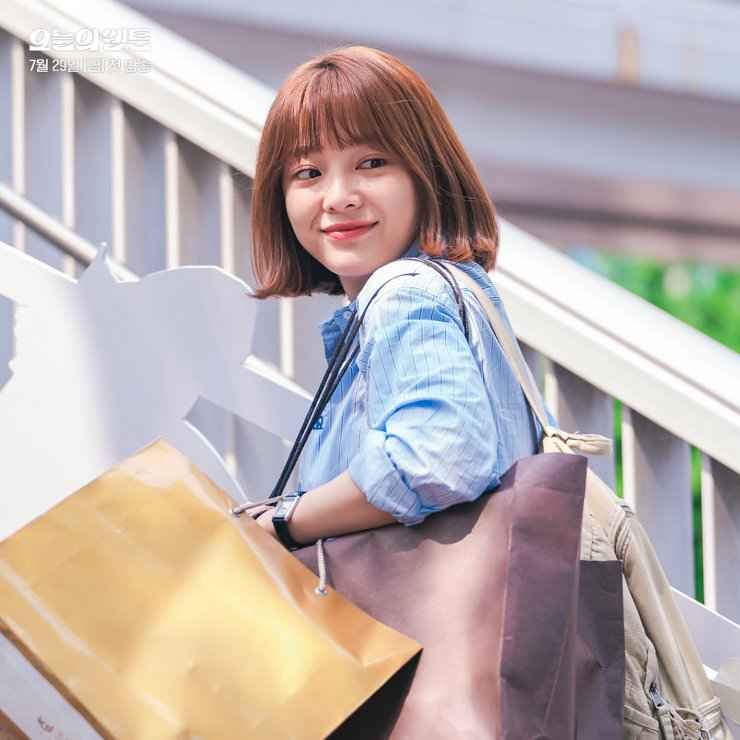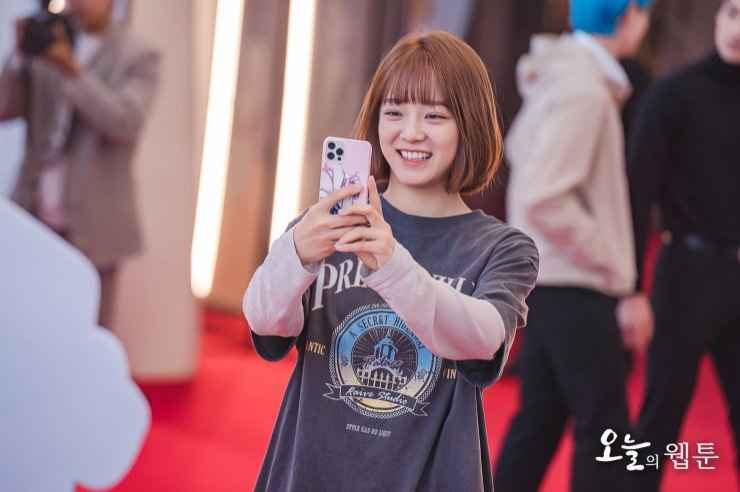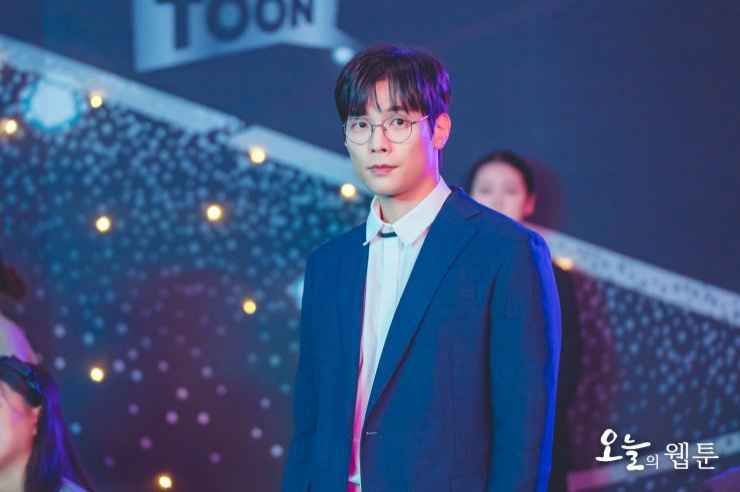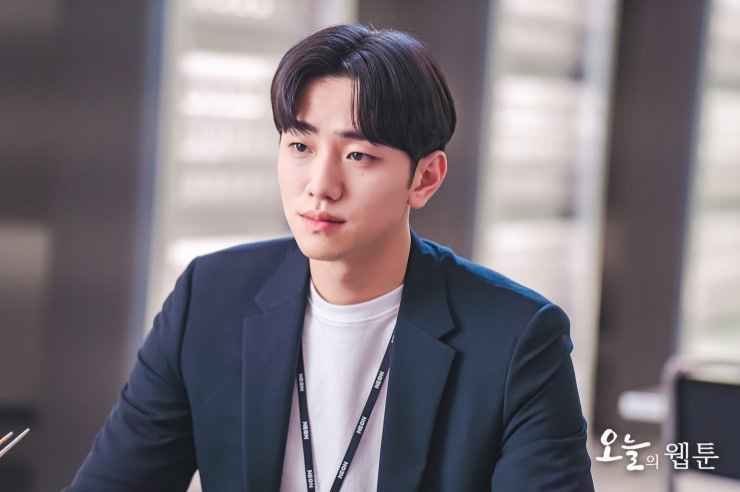 Notes & Facts
"Today's Webtoon" is based on a Japanese manga series "Juhan Shuttai!" by Naoko Matsuda, published on 2022-November
Kim Se Jeong earlier starred in Korean drama "Business Proposal" (2022).
Choi Daniel earlier starred in Korean drama "The Ghost Detective" (2018).
Nam Yoon Soo earlier starred in Korean drama "The King's Affection" (2021).
Director: Jo Soo Won, Kim Young Hwan
ScriptWriter: Jo Ye Rang, Lee Jae Eun
Where To Watch Online?
You can watch "Today's Webtoon" on Viki here.
Trailers & Clips
Episodes 1, 2, 3,……, Highlights
---
*Drama is subject to regional availability.