Get ready to lose your sleep as I introduce you top 11 Highest Rated Kdramas of 2022!
From "Alchemy of Souls" to "Extraordinary Attorney Woo" each drama in the list will take you on a rollercoaster journey and you won't be able to sleep. You'll also find some new ones to watch for sure.
These Korean dramas released last year in 2022 and made into the list of Top 50 nationwide household rating for cable television in South Korea. They not only gained praises in Korea but were also loved by fans all around the world.
Note: The list is sorted from bottom to the topmost drama of 2022.
---
11. Alchemy of Souls (Part 1) (9.295)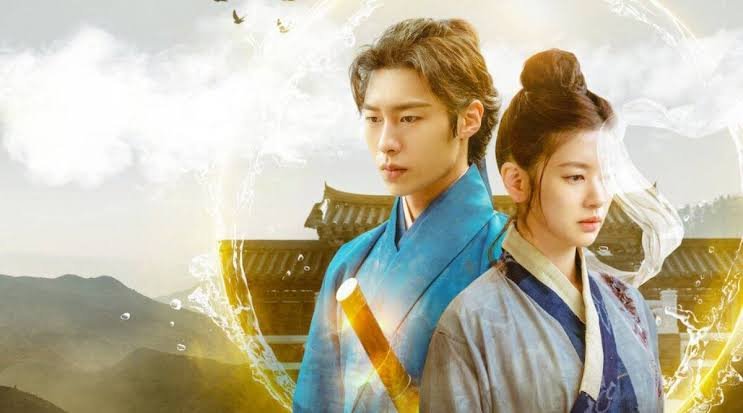 "Alchemy Of Souls" tells the story of a country Daeho where fate of people become twisted together due to 'Hwanhonsool'. It will tell the story of Young magicians who belongs to a fictional nation that does not exist in history or on any map, and they deal with Heaven and Earth. Jang Wook who comes from a noble family has an unpleasant birth secret about which people all around the nation talk about. He happens to meet an elite worrier Mu Deok Yi whose soul is trapped in a physically weak body. She becomes Jang Wook's secretary and also teaches him how to fight. Seo Yul comes from a noble family and is perfect in everything. Go Won is the crown prince of the nation and wishes to become a generous king.
Watch On: Netflix
Here is the Drama Cast and Characters:-
Lee Jae Wook as Jang Wook
Jung So Min as Mu Deok Yi
Hwang Min Hyun as Seo Yul
Shin Seung Ho as Go Won
Yoo Joon Sang as Park Jin
Oh Na Ra as Kim Do Ju
Yoo In Soo as Park Dang Gu
---
10. Uncle (9.329)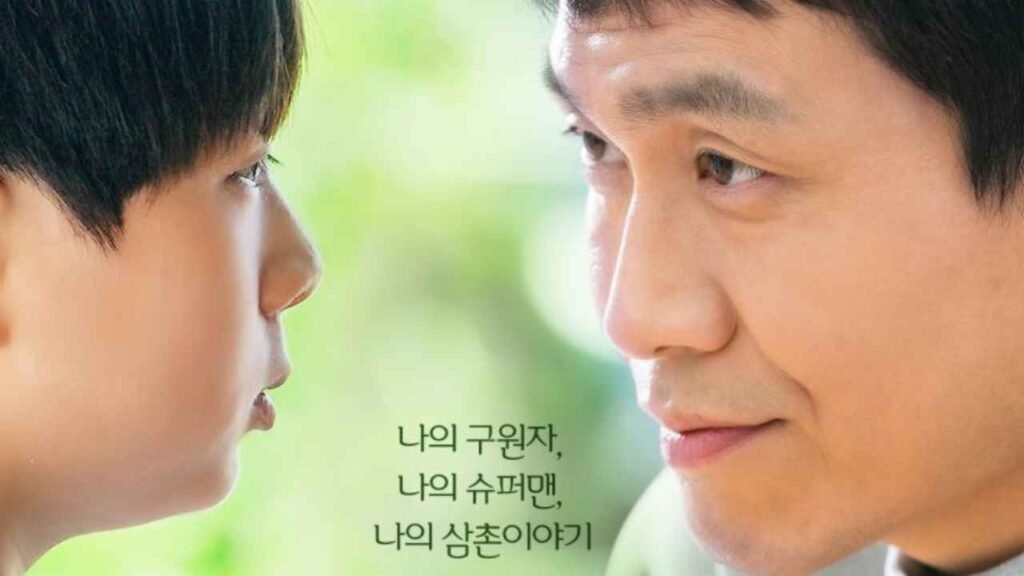 "Uncle" tells the story of Wang Joon Hyeok, an unpopular musician. He cut off his relationship with his sister Wang Joon Hee who later divorced her abusive husband after 12 years of marriage. One day, Joon Hee's son Min Ji Hoo appears in front of Joon Hyuk. He suffers from anxiety disorder and Obsessive-Compulsive disorder. Joon Hyuk takes him in and starts to take care of him. How will he manage all this, when he himself is unemployed?
Watch On: Viki
Here is the Drama Cast and Characters:-
Oh Jung Se as Wang Joon Hyuk
Lee Kyung Hoon as Min Ji Hoo
Jeon Hye Jin as Wang Joon Hee
Park Sun Young as Park Hye Ryeong
Lee Sang Woo as Joo Kyung Il
Lee Shi Won as Song Hwa Eum
---
9. Military Prosecutor Doberman (10.081)
"Military Prosecutor Doberman" tells the story of two military prosecutors who work together to eliminate the evils in the military. Cha Woo In is a rookie military prosecutor who comes from a wealthy background. Although she is new, she has amazing skills in investigation. Woo In is a strong and confident military prosecutor. Do Bae Man is also a military prosecutor who is only in this job to earn money and get fame. So, he is looking forward to quitting his job soon.
Watch On: Viki
Here is the Drama Cast and Characters:-
Ahn Bo Hyun as Do Bae Man
Jo Bo Ah as Cha Woo In
Oh Yeon Soo as No Hwa Young
Kim Young Min as Yong Moon Goo
Kim Woo Seok as Noh Tae Nam
---
8. Show Window: The Queen's House (10.335)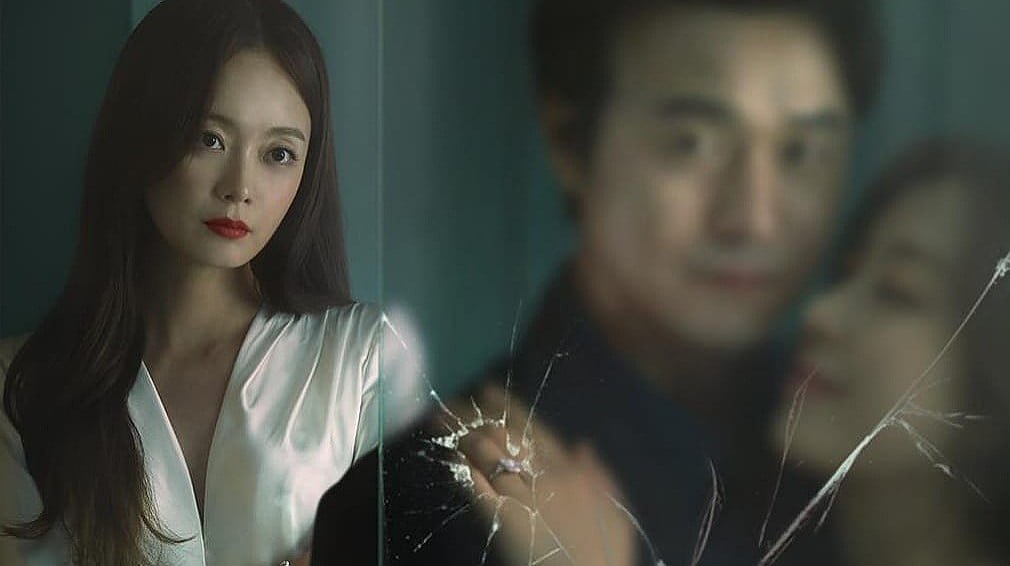 "Show Window: The Queen's House" tells the story of a woman named Han Sun Joo who is a successful woman from a wealthy family. She marries to Shin Myung Seob who originally came from a poor family. They also have children. Han Sun Joo helped her husband succeed at her mother's company using all her intelligence and power. Their life was beyond perfect until Myung Seob meets Yoon Mi Ra. Myung Seob and Mi Ra find themselves attracted to each other and here starts their extramarital affair. What will happen to Han Sun Joo's perfect married life when she finds out the affair of her husband?
Watch On: Viki
Here is the Drama Cast and Characters:-
Song Yoon Ah as Han Sun Joo
Lee Sung Jae as Shin Myung Seop
Jeon So Min as Yoon Mi Ra
Hwang Chan Sung as Han Jung Won
Supporting Cast
Kim Jeong Tae as Lee Jun Sang
---
7. Love (ft. Marriage and Divorce) 3 (10.395)
"Love (ft. Marriage and Divorce) 3" will continue the stories of three married couples each in their 30s, 40s, and 50s who now face trouble in their married lives. Boo Hye Ryung is in her 30s, married for 3 years. She is a former announcer and now a radio DJ. Her husband is a judge. Sa Pi Young is in her 40s, married to a romantic husband and is also a mother. She works as a radio program producer. Her husband is a doctor of neuropsychiatry at his own clinic. Lee Shi Eun is in her 50s, married for 30 years. She is the main writer of a radio program. Her husband is a professor.
Watch On: Netflix
Here is the Drama Cast and Characters:-
Sung Hoon as Pan Sa Hun
Lee Ga Ryeong as Boo Hye Ryung
Lee Tae Gon as Shin Yoo Shin
Park Joo Mi as Sa Pi Young
Jeon Soo Kyung as Lee Shi Eun
Jeon Noh Min as Park Had Ryoon
---
6. Little Women (11.105)
"Little Women" Korean drama tells the story of three sisters, Oh In Joo, Oh In Kyung and Oh In Hye who grew up impoverished. Oh In Joo the eldest one, believes money can protect her family. The middle one, Oh In Kyung is a reporter who believes in doing the righteous. Oh In Hye is the youngest one in high school. She doesn't like the fact that her sisters work so hard for her.
One day, one of the sister's supposedly dead friend leaves her 70 billion won. As a result, they get involved in a mysterious case which opens a new world of money and power for them. They then decide to stand against the most influential and wealthy people of South Korea.
Watch On: Netflix
Here is the Drama Cast and Characters:-
Kim Go Eun as Oh In Joo
Nam Ji Hyun as Oh In Kyung
Park Ji Hoo as Oh In Hye
Wi Ha Joon as Choi Do Il
Uhm Ji Won as Won Sang Ah
Uhm Ki Joon as Park Jae Sang
---
5. Twenty-Five Twenty-One (11.513)
"Twenty-Five Twenty-One" tells the story of Na Hee Do and Baek Yi Jin who first met when they were 18 and 22 and falls in love later. Na Hee Do is a member of her High school fencing team but because of South Korean financial crisis her team gets disbanded. On the other hand, Baek Yi Jin's father's business also go bankrupt. This leads Baek Yi Jin to find some part-time jobs while studying. After going through a hard life, he finally becomes a UBS sports reporter while Na Hee Do becomes a member of Sabre fencing national team.
Watch On: Netflix
Here is the Drama Cast and Characters:-
Kim Tae Ri as Na Hee Do
Nam Joo Hyuk as Baek Yi Jin
Bona as Go Yu Rim (Athlete)
Choi Hyun Wook as Moon Ji Woong
Lee Joo Myung as Ji Seung Wan
Kim Young Sun as Yi Jin's Mother
---
4. Our Blues (14.597)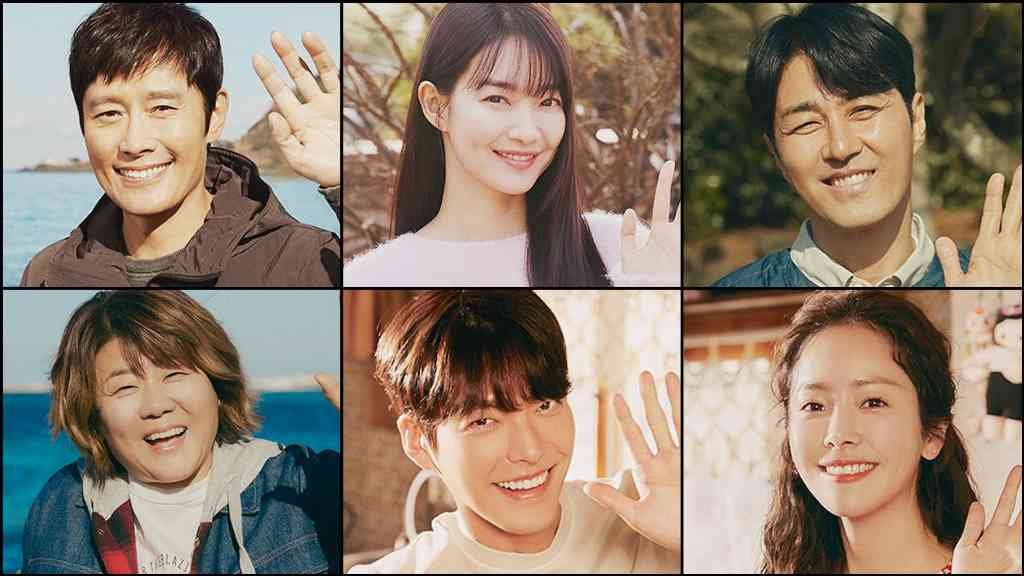 Korean drama "Our Blues" tells the sweet, sour and bitter stories of people on Jeju Island. Lee Dong Seok is a truck maker who sells trucks for living. He was born in Jeju. Min Sun Ah also works with Lee Dong Seok. She came to Jeju to escape her past life. Choi Han Soo returns from the city back to his hometown, Jeju and reunites with his first love, Jeong Eun Hee. Jeong Eun Hee, a woman with a bubbly personality, owns a fish store. Go Mi Ran who has also returned from the city is Eun Hee's friend. Park Jung Joon is a warm-hearted ship captain. He falls in love with a bright and bubbly female diver, Lee Young Ok. There are some rumours about her in the Jeju.
Watch On: Netflix
Here is the Drama Cast and Characters:-
Lee Byung Hun as Lee Dong Suk
Shin Min Ah as Min Seon Ah
Cha Seung Won as Choi Han Soo
Lee Jung Eun as Jeong Eun Hee
Uhm Jung Hwa as Go Mi Ran
Han Ji Min as Lee Young Ok
Kim Woo Bin as Park Jeong Joon
---
3. Under The Queen's Umbrella (16.852)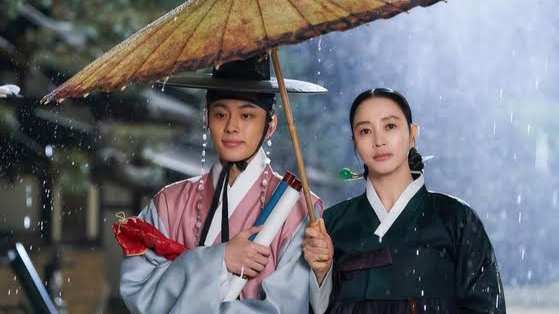 "Under The Queen's Umbrella" Korean drama tells of a Queen and Joseon's top education system which requires to make the country's troubling princes into eligible princes. Queen Hwa Ryung is the wife of a great King. But rather than having pride and elegance, she is hot-tempered and sometimes even swears. Her sons are a troublemaker and one cannot consider them to be future Kings. Queen Hwa Ryung will now do anything to make her sons into eligible princes through education.
Watch On: Netflix
Here is the Drama Cast and Characters:-
Kim Hye Soo as Queen Hwa Ryung
Kim Hae Sook as Queen Dowager
Choi Won Young as King Lee Ho
Kim Eui Sung as Hwang Won Hyung
Moon Sang Min as Grand Prince Sung Nam
Kang Chan Hee as Prince Ui Sung
---
2. Extraordinary Attorney Woo (17.534)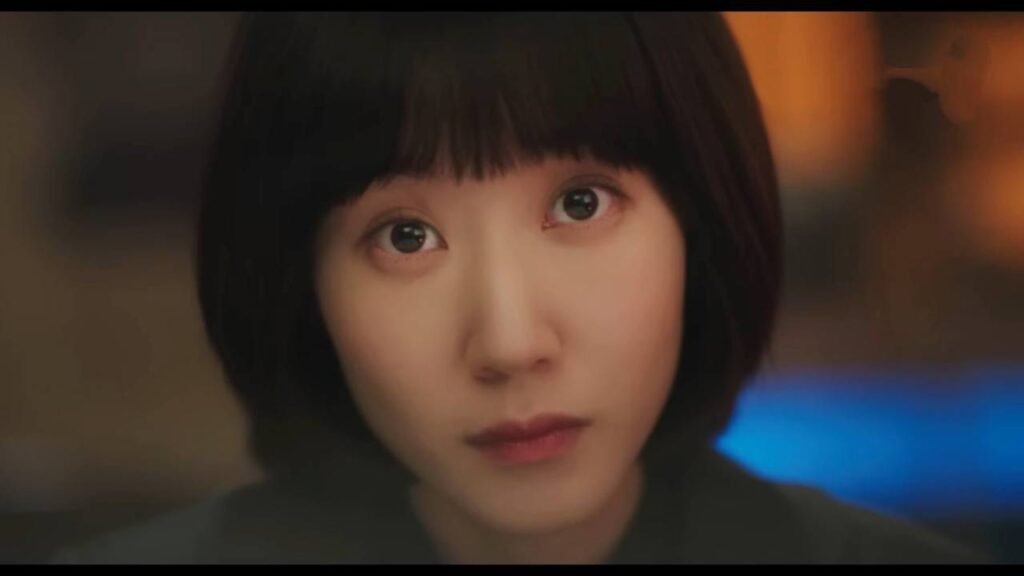 "Extraordinary Attorney Woo" tells the story of 27 years old Woo Young Woo who has a high IQ of 164 but, suffers from autism spectrum disorder. She starts to work as a rookie lawyer at a law firm, where she faces prejudice because of her weirdness and inability to socialize with others. But, she also impresses everyone with her excellent skills to solve cases.
Watch On: Netflix
Here is the Drama Cast and Characters:-
Park Eun Bin as Woo Young Woo
Kang Tae Oh as Lee Joon Ho
Kang Ki Young as Jung Myung Seok
Jeon Bae Soo as Woo Gwang Ho
Baek Ji Won as Han Seon Young
Jin Kyung as Tae Soo Mi
Ha Yoon Kyung as Choi Soo Yeon
---
1. Reborn Rich (26.948)
"Reborn Rich" Korean drama tells the story of a loyal secretary, Yoon Hyun Woo of a chaebol (a large family-owned business conglomerate in South Korea) family. He has served the Sunyang Group family for 10 years with his heart and soul. However, he gets framed for fraud and embezzlement by the other employers. They ultimately murder him. Now he gets reborn as their family's youngest son, Jin Do Joon. Then he plans to take his revenge by overtaking the company. Meanwhile, prosecutor Seo Min Young works in the anti-corruption department. She gets successful in finding out the illegal activities of the Sunyang Group family that has been going on for a long time. Jin Do Joon and Shin Hyun Bin gets involved with each other and develops a love-hate relationship.
Watch On: Viki
Here is the Drama Cast and Characters:-
Song Joong Ki as Jin Do Joon / Yoon Hyun Woo
Kim Kang Hoon as young Jin Do Joon
Lee Sung Min as Jin Yang Chul
Shin Hyun Bin as Seo Min Young
---