Soon we will get to see an exciting historical romance Melodrama called "My Dearest" (or "Lovers") which is set to release this August.
"My Dearest" is an upcoming Korean drama that has Namgoong Min (One Dollar Lawyer), Ahn Eun Jin (Good Bad Mother), Lee Hak Joo (Shadow Detective 2) and Lee Da In (Alice) in the main cast.
Recently, the first trailer of the drama also released. At the starting of the trailer, we can see Namgoong Min thinking about Ahn Hyun Jin. Then it introduces the viewers of the time period of the series, which is 1636.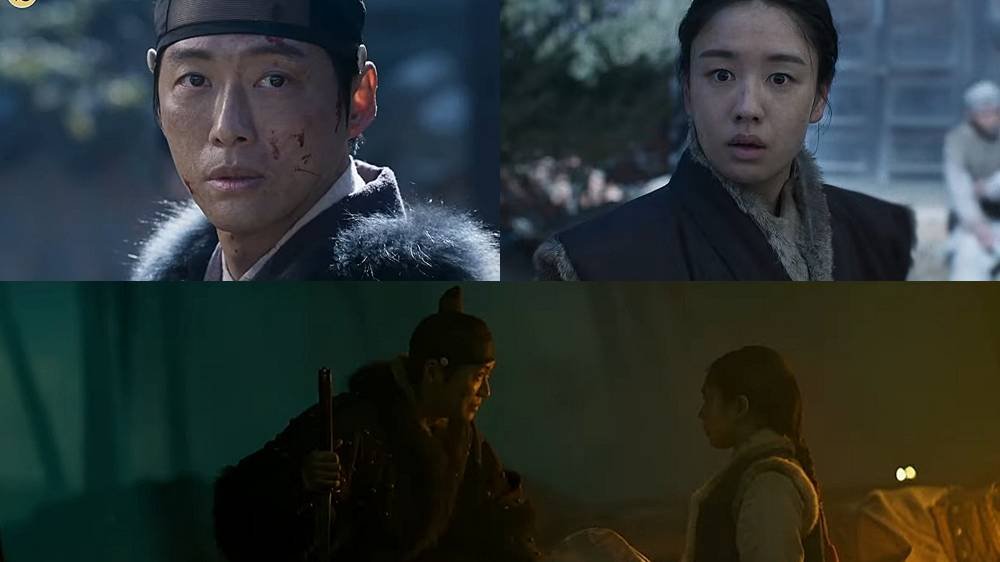 Then the trailer shows the scenes of the war and invasion. And in between all of this Namgoong Min and Ahn Eun Jin love seems to be blooming. At the end of the trailer, both are together at a war-torn place and Namgoong says to Ahn Hyun Jin:
"I will definitely go to meet you"
The concept of blooming romance during a war is enough to excite the fans, whereas the two talented actors are an icing on the cake.
"My Dearest" will tell a romance story set during the Joseon period when Qing invaded Joseon.
Yoo Gil Chae (Ahn Eun Jin) is a bright and beautiful young woman who comes from a noble family. However, she is so full of herself and thinks she can win the heart of any man. Soon, her carefree life takes a mature turn after Qing invasion, and she also meets a mysterious man, Lee Jang Hyun (Namgoong Min).
Lee Jang Hyun is an unfamiliar man in the Neunggeun Village who suddenly appears in the village's high society. Due to a tragedy in his life, he lost any interest in love, marriage, or anything. However, when he meets Lee Jang Hyun he falls for her strongly. Both end up falling in love with each other, but war and struggles comes between them. As they fear of losing their loved ones, they need to go separate ways.
Meanwhile, Kyung Eun Ae (Lee Da In) is Yoo Gil Chae's closest friend. She is currently engaged to Nam Yeon Joon (Lee Hak Joo), whom she loves a lot. Nam Yeon Joon is a kind personality who is currently studying at Sungkyunkwan.
"My Dearest" Kdrama will have a total of 20 episodes, divided into two parts. Each part will have 10 episodes.
Part 1 of My Dearest is confirmed to release on August 4 at 9:50 p.m. KST. While, Part 2 will release in October 2023.
Here is the trailer:
---