The upcoming fantasy romance Korean drama starring Jo Bo Ah and Rowoon is finally here with a very interesting sneak peak.
The drama is called "Destined With You" (or "This Romance is a Force Majeure") which will have SF9's Rowoon (Tomorrow), Jo Bo Ah (Military Prosecutor Doberman), Ha Jun (Bad Prosecutor), and Girl's Day's Yura (Forecasting Love and Weather) in its main cast.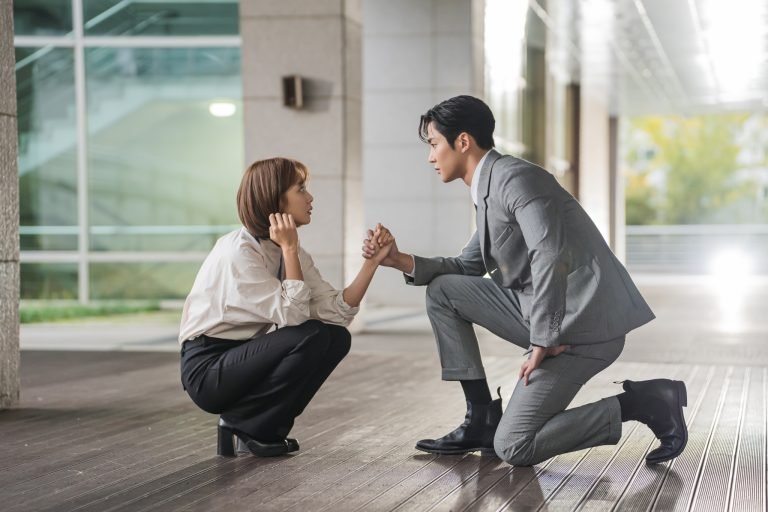 In the new still cut released of "Destined With You", we see Rowoon in his handsome and dashing attire of the lawyer kneeling down to lend a hand to flustered Jo Bo Ah. It looks like Rowoon was looking for a chance to get close to her. Whatever is the mystery behind their interesting first meet, we will get to see soon.
"Destined With You" will tell the story of civil servant Lee Hong Jo (Jo Bo Ah) who has everything including beauty, personality, and a good job. However, she is still unattractive and unpopular among men. One day, Hong Jo gets a mysterious book hidden in a wooden box inside a temple at Onju Mountain. It has been sealed and forbidden for 300 years. A man becomes the victim of that book.
Meanwhile, Jang Shin Yoo (Rowoon) is a popular lawyer who has a curse that was passed down to him from Joseon era. When he finds about the mysterious book, Jang Shin Yoo gets a job at a place near to Lee Hong Jo, hoping that the book can break his curse. The two then end up falling in love.
"Destined With You" is expected to air sometimes in the second half of 2023 on jTBC and it is also likely to release on streaming platform Netflix.
---