"I Have Three Boyfriends" also called "Boyfri3nds" is a Korean web drama that tells the story of a girl named Lahi who due to an accident suffered from amnesia and she realized that she had 3 boyfriends before. Her three boyfriends Gunwoo, Jihoo and Min Jun all work in the same company where Lahi works.
This was my first web drama and I really enjoyed watching "Boyfri3nds". I came across it on YouTube and was really attracted to the title. So I gave it a try. And it was worth it. Boyfri3nds was such a fun ride besides it being a short period drama with just 10 episodes. I was so intrigued that I desperately waited every weekend to see it.
"Boyfri3nds" was like an adventurous ride filled with thrills and chills. You get attached to the main character Lahi so easily. She has three boyfriends and to see her dealing with all three of them without anyone knowing about it, is so exciting.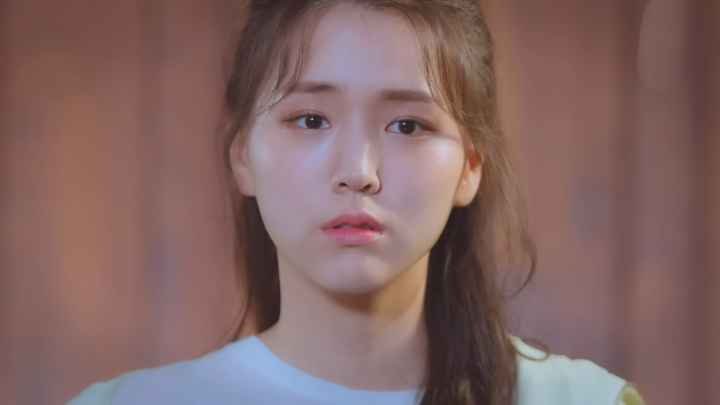 The main character is Lahi played by Kim Ji Eun. Lahi is a beautiful girl who gets amnesia after an accident. Later she finds that she had 3 boyfriends before. But she cannot remember how she ended up with them. For me Lahi was a smart and pretty girl whom anyone would like to date. But seriously! how did she end up with three boyfriends? This kept me intrigued till the end of the web series.
Gunwoo played by Lee Jung Sik is one of her boyfriends. He is younger than Lahi and also the cute one. He cannot see Lahi in pain and is ready to do anything to cheer her up. Gunwoo and Lahi works at the same place. And he was really cute.
Jihoo played by Mun Ji Hu is Lahi's second boyfriend. Jihoo is sweet by nature and also romantic at the same time. He also works at the office where Lahi works. He is more of a friend but I can say a lovely boyfriend to Lahi. Jihoo has an irresistible personality.
Her third boyfriend is the director Minjun played by Park Sung Woo. He is a little rough but caring. Minjun is the director at the place where Lahi, Gunwoo and Jihoo works. (Yes! I know it is getting interesting here) Minjun feels like a cold personality from the outside, but inside he is very caring and loving. He was always considerate towards Lahi and her well-being.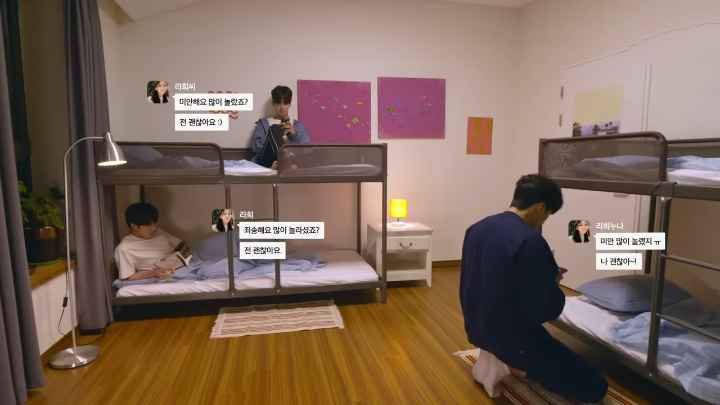 She was dating each of them secretly and as dating was not allowed in the office, Lahi was saved from being caught. But in the night and on holidays when Lahi has to date all three, that is when Lahi's roller coaster life is elevated. You will find her eating dinner three times as she has to date all three of them, waving goodbye to all three of them or texting all three at the same time. Due to her three boyfriends she rarely finds time for her friends.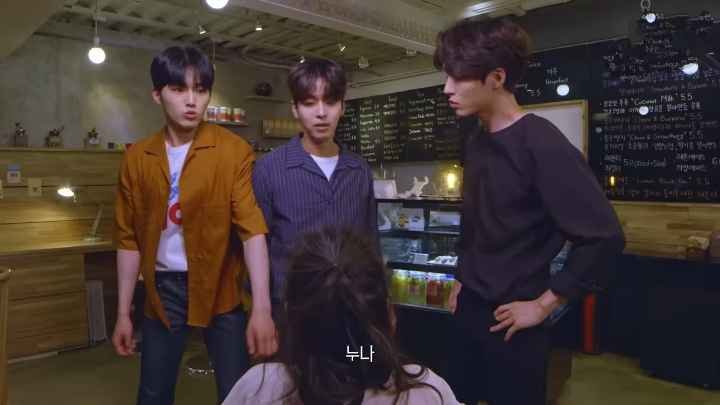 I have seen love triangles in many dramas (you know Korean dramas) but it was my first time seeing a love square. And it was enjoyable, funny and thrilling at the same time.
I know it is bad having three boyfriends at the same time (same goes with boys having more than one girlfriend) but trust me the drama is not based on a bad premise itself. It was one of a kind situation for Lahi where she resulted this way, but it is purely for entertainment purpose and you will enjoy watching it. To sum up three boyfriends are only good in movies or dramas. But it was my first time seeing this.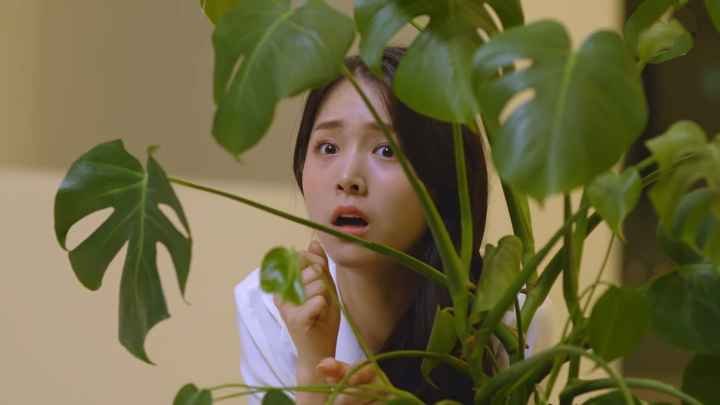 There were even situations when Lahi was just on the brink of being caught. That is when it gets interesting. Besides this the drama will also make singles jealous as Lahi was loved by all three of them. I remember when Lahi was very hungry and her three boyfriends brings her delicious food one by one. All of them were so much caring and considerate towards Lahi.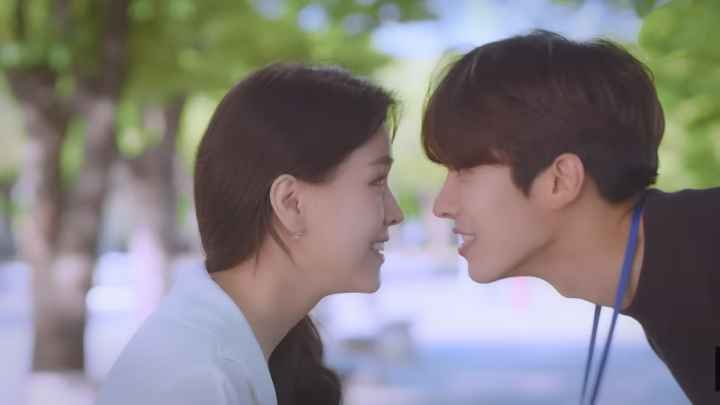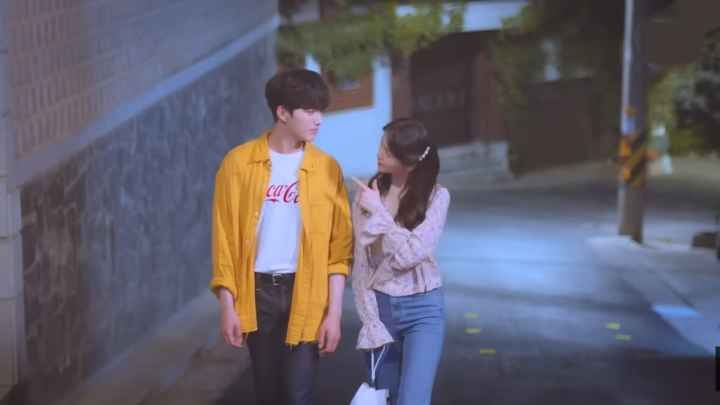 Gunwoo, Jihoo and Minjun all three were a perfect boyfriend material. They were caring, sweet, handsome and romantic. (I mean "Girl! it is already hard to find a good one these days and you got three.") But it was not good all the times as Lahi was really tensed sometimes between all the boyfriends managing stuff. Later she decided to make a decision to choose one.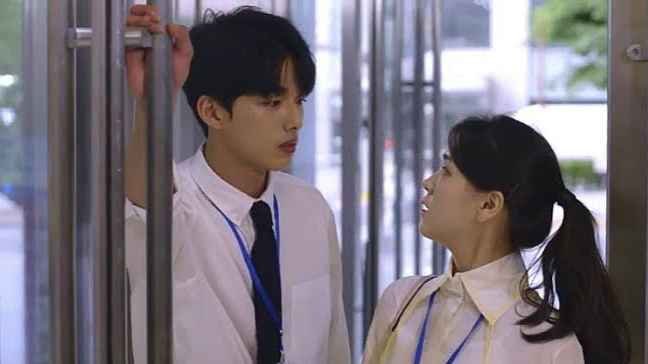 It is also not clearly depicted whether Lahi liked anyone particularly more than the others. Infact, she liked all three of them equally. That is why it was a very tough decision for her to chose one, (Girl! I get you. I mean all three were really a boyfriend material). She even took the help of internet and social media to find out a solution.
So during all the episodes you will find yourself guessing which one is perfect for Lahi. If you have watched it then do tell me in comments which one she should have picked. Because for me it was really tough to guess.
The ending was a bit confusing for me and it looked like we could have a season 2 (fingers crossed). I cannot tell you the ending, just know that the story turned upside-down in the end. You do get the hints about the completely opposite ending time to time in between the scenes, but they are too small to catch. Also in the end she calls one of them and tells him everything about her dating three of them at the same time. (now you must watch it)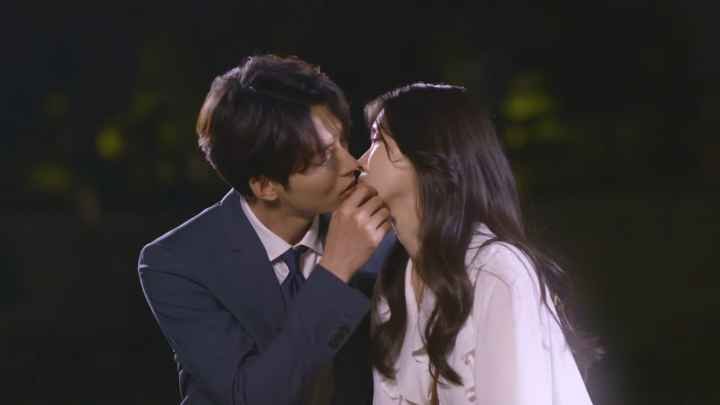 To sum up "I Have Three Boyfriends" will definitely be worth your time. Actually the title should be my adventures with three boyfriends than I have three boyfriends as it was interesting and fun to see Lahi's struggle to manage her three boyfriends. The romance and fun part go side by side in the scenes. You are likely to get attached with the main character Lahi and experience her fun and struggles with three boyfriends. Go for it! It is available on Lululala Story Lab YouTube channel.
---
My ratings ~ 8.5 / 10
---