The Worst of Evil: New stills from the highly-anticipated Disney+ Korean Drama keep getting released, and fans can't contain their excitement.
This time, we see Ji Chang Wook and Im Se Mi in their roles as husband and wife, portraying characters who not only share the same profession but are also supportive of each other.
The first still shows Im Se Mi consoling Ji Chang Wook, and in the second and third stills, we see her meeting the mafia boss Jung Gi Cheol, portrayed by Wi Ha Joon. We also notice Ji Chang Wook looking concerned while standing behind her, possibly indicating his reluctance to involve his wife in this dangerous undercover mission.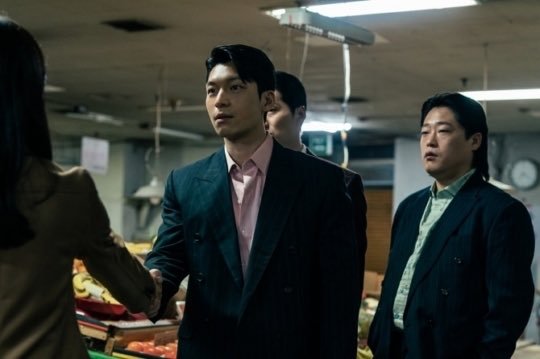 "The Worst of Evil" will tell the story about investigating a drug trafficking ring that operated between Korea, Japan, and China in the 1990s. The investigation takes place in Seoul and follows police officers Kang Joon Mo (Ji Chang Wook) and Yoo Eui Jung (Im Se Mi) as they work undercover to catch the rising mafia boss Jung Gi Cheol (Wi Ha Joon). Interestingly, Kang Joon Mo and Yoo Eui Jung are not only partners in the mission but also a married couple.
Kdrama "The Worst of Evil" is releasing soon on September 27 only on Disney+.
---