An upcoming romance drama with revenge as the backdrop is coming soon!
"Third Marriage" is an upcoming MBC TV original Korean drama series that has confirmed Oh Seung Ah (Vengeance of the Bride), Yoon Sun Woo (Good Job), Oh Se Young (My Rocket Ship) and Moon Ji Hoo (Broke Rookie Star) in the main cast. 
Whereas, Park Young Woon, Yoon Hae Young, Ban Hyo Jung, Ahn Nae Sang, Jeon Noh Min, Lee Kan Hee and more will take the supporting roles in the drama.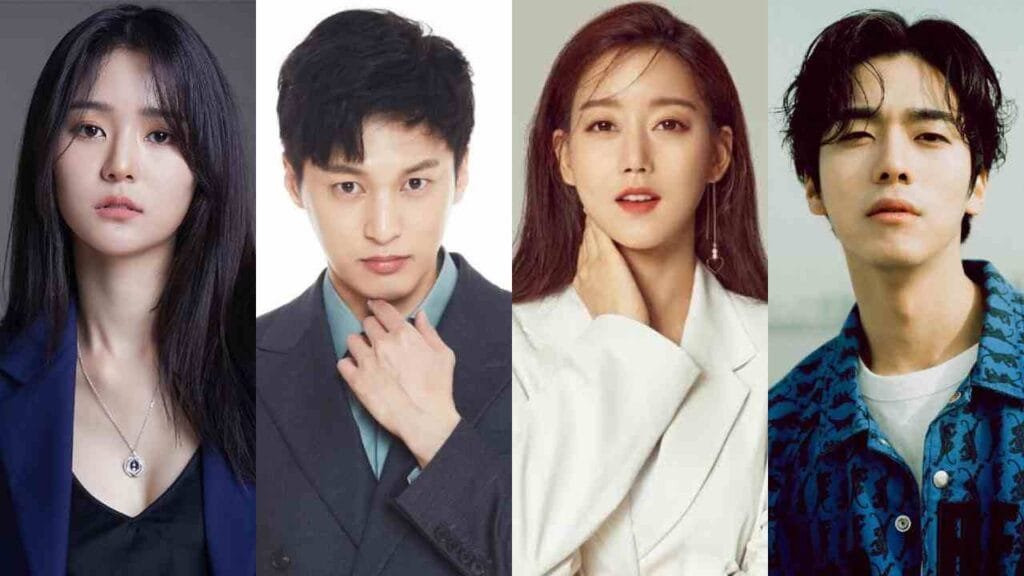 "Third Marriage" Korean drama will tell the story of Jung Da Jung, a bright and cheerful woman who, despite growing up in an orphanage, has become a strong and independent individual. However, she soon discovers that her past was manipulated, leading Jung Da Jung to decide to seek revenge on the people responsible for it.
Meanwhile, she crosses paths with Wang Yo Han, who initially appears cynical but reveals his genuinely kind nature. As Da Jung becomes a part of his life, he falls in love with her.
Oh Seung Ah will play the role Jung Da Jung while Yoon Sun Woo will play the role of Wang Yo Han.
Kdrama "Third Marriage" will release this October on 23rd from Monday to Friday at 7:15 pm KST on broadcasting channel MBC. It is expected to have a total of 120 episodes, 30 minutes each.