An exciting new poster of upcoming High school Korean web drama "Seasons of Blossom" is out.
"Seasons of Blossom" is an upcoming drama based on a webtoon starring So Ju Yeon, Seo Ji Hoon, Kim Min Kyu, Kang Hye Won and Yoon Hyun Soo.
In the poster, we see Seo Ji Hoon and So Ju Yeon in their school uniforms standing very close to each other. But they both are looking somewhere else rather than looking at each other. It is also raining. The caption on the poster reads, "Will you take me back to that rain again?"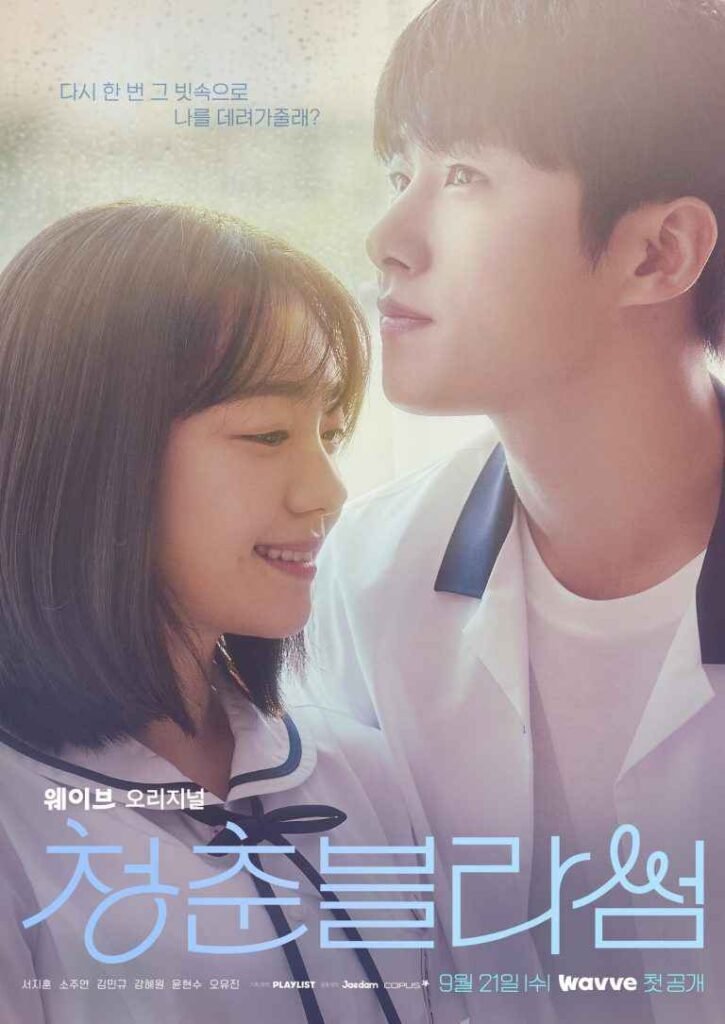 "Seasons of Blossom" tells the story of growth, tragedy, romance, and nature of teenagers at 18 years of age. Particularly centered around the high school named "Seoyeon".
The center story of the series will focus on the effect these characters had because of a past incident where a girl was unable to stop a boy committing suicide. It will also highlight on the nature of some teenagers who hide their true feelings.
Lee Ha Min appears to be bright and cheerful, but is actually having dark secrets inside. Han So Mang has a kind and timid personality. Lee Jae Min is the popular student in the school. His character is friendly who also has a painful past. Choi Jin Young is a game lover. Yoon Bo M is a girl of has a bright personality.
It will be divided into four seasons, where each season will have its own main character.
"Seasons of Blossom" is confirmed to release on September 21 at 5 p.m. KST on Wavve.
---