This born rich celebrity list will shock you!
All these Korean actors and actresses were born with a silver spoon, and some of them are even real life chaebols.
But despite having a wealthy background, none of them got an easy ride to success. Rather than relying on their dad, each worked hard alone in the entertainment industry to becoming a successful individual themselves.
Today! They even actively participate in charity and donations. So let's see the list of 15 Korean Actors and Actresses who were born in rich families.
1. Jung Il Woo
Actor Jung Il Woo is apparently from a wealthy background.
He is known for his roles in the sitcom "Unstoppable High Kick", "The Return of Iljimae" series, "49 Days", "Cool Guys", "Hot Ramen", "Moon Embracing the Sun" and "Cinderella with Four Knights".
Jung Il Woo is the son of a former television news anchorman.
According to a story by Soompi, on tomorrow's episode of SBS E!TV's "StarQ10," actor Jung Il Woo revealed that his father was the director of a Kendo (Japanese fencing) academy.
His grandfather was the former President's doctor and is currently the chief director of a famous general hospital in South Korea.
The "StarQ10" reporters and producers later did a background check and discovered that Jung Il Woo's mother is the award-winning chief of Textiles Research Lab at the prestigious Korea University.
Currently, she's a professor at the Korean National University of Cultural Heritage.
Listen from the actor himself:
---
2. Kim Tae Hee
Considered as one of the South Korea's most beautiful women, actress Kim Tae Hee was born in a wealthy family.
Her father, Kim Yoo Moon, is the chairman of Hankook Union Transportation Company. It was established by her father in 1984.
According to the reports, the company earns an annual income of 15 billion KRW (13.8 Million USD).
Her father is also part of the Honor Society of Korea since he donated 100 million KRW (93,000 USD) to the organization.
Still, the humble and kind Kim Tae Hee has made a name for herself by starring in many hit Korean dramas such as "Stairway to Heaven", "Love Story in Harvard", "Iris", "My Princess", "Yong Pal" and "Hi Bye, Mama!".
She is also referred to as one of "The Troika" along with Song Hye Kyo and Jun Ji Hyun, collectively known by the acronym "Tae-Hye-Ji".
You may like: 25 Korean Actors Who Are Crowned With National Titles In Korea
The actress is often involved in various charities to help out underserved youths and broken families in the Ulsan area.
Kim Tae Hee even graduated from South Korea's most prestigious university, Seoul National University.
---
3. Yook Sungjae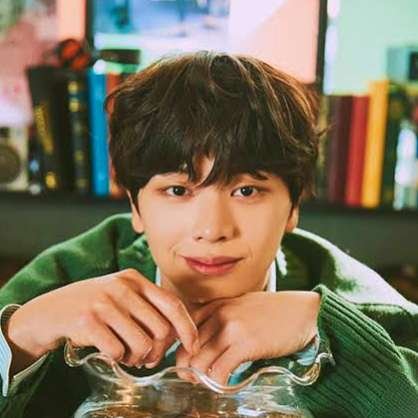 The member of boy band BtoB and also an actor who appeared in many hit dramas like "Guardian: The Lonely and Great God", "Who Are You: School 2015" and "Mystic Pop-up Bar", belongs to a pretty rich family.
On Mnet's TMI News Sungjae revealed that his father is the CEO of a semiconductor company, which has a turnaround of multi-millions.
According to Wikipedia, Yook Sungjae's grandmother owns a large fishing farm in Paji and his grandfather was the first to introduce red carp in South Korea.
There is also a rumor that his uncle leads a company called Space Max.
In an episode of "Idol Room", one of his friend's group, the Pretty GooOhs said Sungjae wouldn't think twice about giving them 10 million won (US$9,000) if they ever needed it, without asking for anything in return.
The singer/ actor Yook Sungjae has always taken part in donations and charity.
According to Wikipedia, in December 2015, SBS revealed that Yook donated ₩3 million to Jeonbuk National University Hospital, which was the filming location of The Village: Achiara's Secret.
---
4. Park Hyung Sik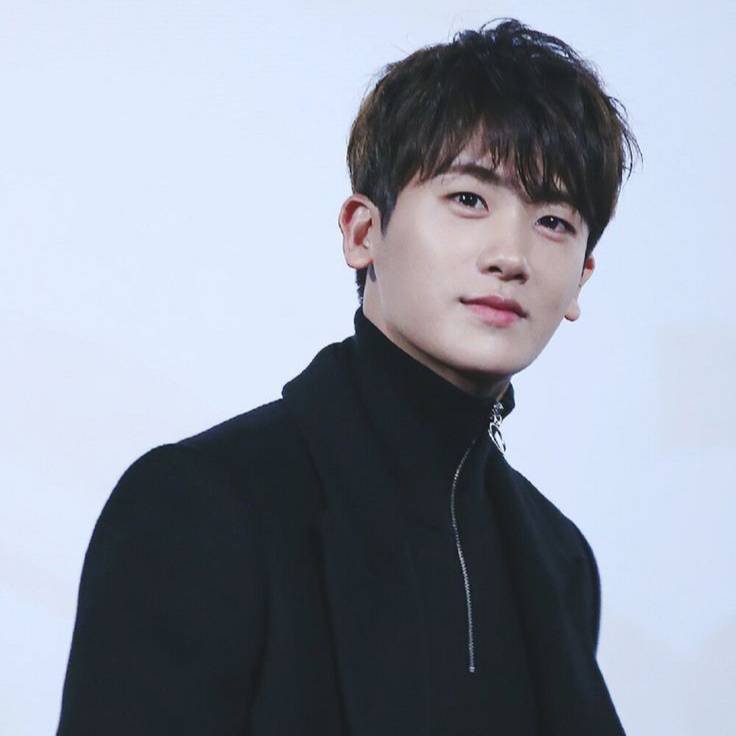 Member of the South Korean boy group ZE:A, and also an actor, Park Hyung Sik has been a successful actor throughout.
His roles in "The Heirs", "High Society", "Hwarang: The Poet Warrior Youth", "Strong Girl Bong-soon", "Suits", and "Happiness" has made him everyone's favourite.
His new drama project "Soundtrack #1" is with actress Han So Hee which is releasing this March on Disney+.
Park Hyung Sik belonged to an upper-middle-class family and his father is a member of the board of directors at BMW Korea while his mother is a piano teacher.
On the July 23 episode of SBS' 'Incarnation', Hyungsik was asked, "There are stories that you're the son of the CEO of a foreign car company. But the truth is that you're not really super rich, so you're nervous [that you'll be found out]."
Hyungsik said, "My father isn't the CEO, but a member of the board of directors".
See for yourself:
---
5. Jung Hae In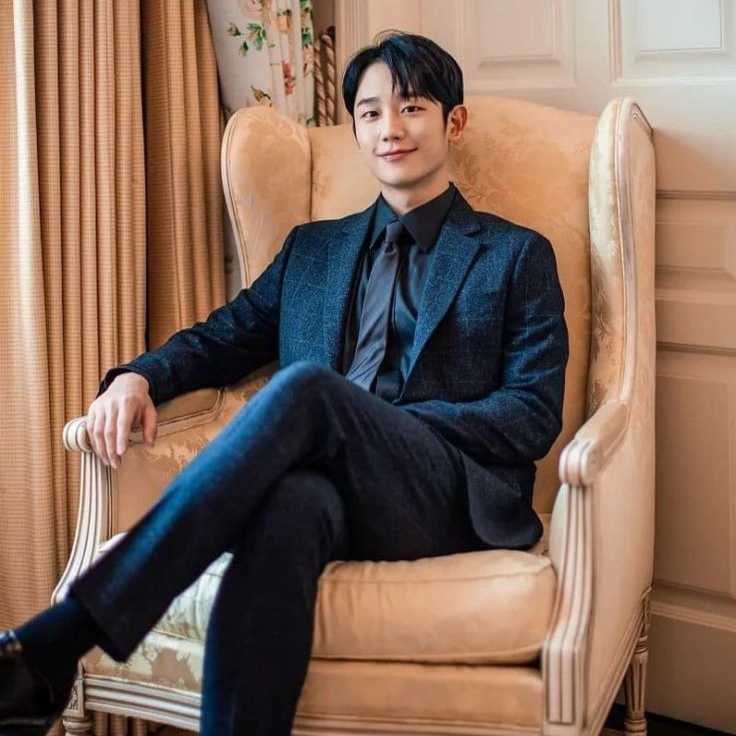 "Snowdrop" star Jung Hae In, besides appearing as a shy, low-key, and down-to-earth handsome actor, belongs to quite an influential family in South Korea.
His third great-grandfather is Jeong Yakyong, a great thinker of the later Joseon period. Also an influential figure and a poet in the Joseon era.
This is also a famous clan of South Korea.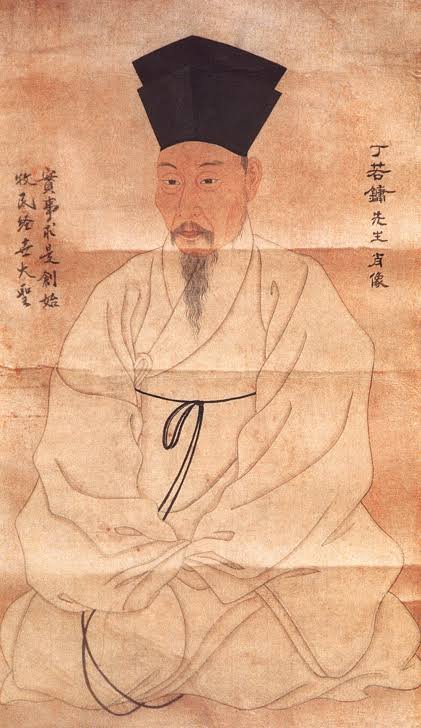 He graduated with a degree in Broadcasting Entertainment Department at Pyeongtaek University.
His mother is a doctor in the pathology department, while his father is an ophthalmologist at a hospital in Ansan, Gyeonggi Province.
Actor Jung Hae In first got recognition for his supporting roles in 2017 Dramas "While You Were Sleeping" and "Prison Playbook".
Since, then the actor nabbed the starring roles in many hit series like "Something in the Rain", "D.P." and "Snowdrop".
---
6. Choi Sooyoung
South Korean singer, actress, and songwriter Choi Sooyoung isn't just talented and famous, she also belongs to a prestigious family.
Her grandfather is the CEO of a famous architecture firm in Korea and is also the man behind the building of the famed Seoul Arts Center.
Furthermore, her father worked in the trading company until 2004.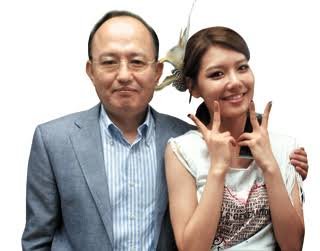 Sooyoung, who is also called as the richest member of Girls' Generation, once said on a TV program, 'My family has two houses—my grandfather's and mine. It is true, we have a garden.'
In the program, the idol/ actress also revealed that her grandfather owns an architecture company.
---
7. Lee Yi Kyung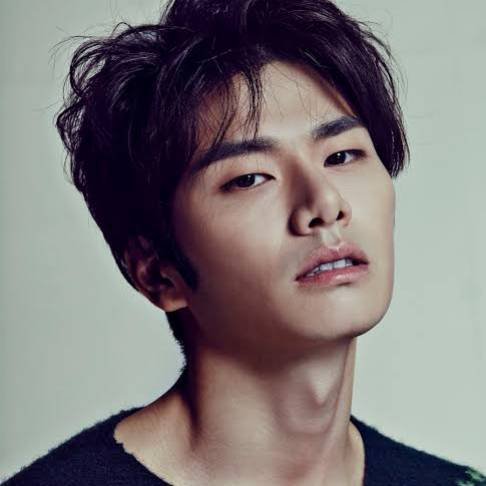 You'll be shocked to know that the actor Lee Yi Kyung who made us laugh so much with his excellent acting skills is the son of the CEO of LG Innotek.
In short, he is a chaebol.
Regardless of coming from a wealthy family background, in his earlier days of debut, Lee Yi Kyung lived in a rooftop apartment after dropping out of high school and worked part-time jobs in a DVD and comic bookshop to cover his living expenses.
The talented actor made his acting debut in 2011, and first gained recognition from playing a rebellious student in the teen drama "School 2013".
Thereafter, he played supporting roles in television dramas such as "My Love from the Star" and "Descendants of the Sun".
You may like: 10 Hilarious Korean dramas to watch When you Need to Laugh out Loud
Lee Yi Kyung gained popularity following his comedic role in "Confession Couple" and "Welcome to Waikiki" series.
---
8. Jisso
The world-famous K-pop idol, who just started her acting career with the latest "Snowdrop" starring alongside Jung Hae In, also belongs to a rich family.
She debuted as a member of the girl group Blackpink, formed by YG Entertainment, in August 2016.
It is known that Jisoo's father is the CEO of a large entertainment company and there are speculations that he has royal lineage, from the royal family of the Silla period.
Jisoo also attended the School of Performing Arts in Seoul, which according to Channel Korea charges up to US$10,000 in tuition fees per year.
Woo! Did you know that? We'll! Do you know each member of Blackpink Lisa, Jennie, Jisoo and Rose is from a wealthy background?
You may like: 15 Korean Actors Who Were Born in Rich Families
---
9. Choi Si Won
South Korean singer, songwriter, model, and actor Choi Si Won is also from a wealthy background.
His father was the former CEO of Boryung Medicine, a pharmaceutical company. His mother is said to own a lingerie brand.
It is heard that his family also owns Hyundai Department Store and various other businesses.
The down to earth actor was chosen as UNICEF regional ambassador for East Asia and Pacific in November 2019.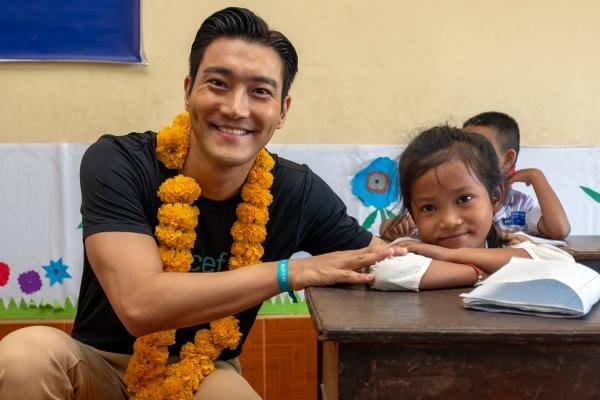 Once on the show of "Radio Star" Super Junior members have said that Siwon could buy MBC (one of Korea's top TV and radio networks) if he wanted to.
Further, Super Junior's Leeteuk revealed that fellow member Choi Siwon's wealth is greater than what has been reported in the media.
Leeteuk said, "I was driving Siwon home and I dropped him off in one of the buildings in the front. But after a while, he asked to be dropped off in the back building. When I asked why, he said his place in the front building was undergoing an interior renovation, so he is staying at his place in the back building," explaining how Siwon had several of his homes.
Watch Super Junior member talking about him:
---
10. P.O. (Pyo Ji Hoon)
The actor P.O. (Pyo Ji Hoon) who has done many memorable supporting roles in hit dramas like "Encounter", "Hotel Del Luna" "More than Friends", "Mouse", and more also belongs to well-off family.
The cute and sweet South Korean rapper is also the youngest member of the boy group Block B and its subunit Bastarz.
According to TMI News, P.O's father is the CEO of a large online department store, founded in 1973. P.O even received an imported car as a graduation gift from his father.
In the variety show MBC's Weekly Idol, P.O even admitted that he grew up in a well-off family.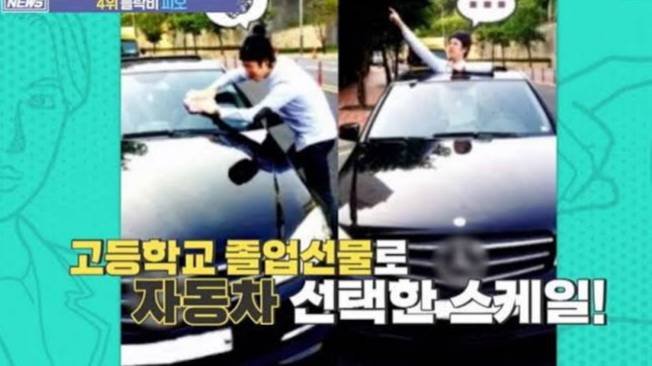 In the Korean variety show Weekly Idol, P.O. denied stories about him being a chaebol's son and explained that he only grew up comfortably.
When asked, What's "comfortably" like? P.O answered that his father actually runs a Duty-Free store.
---
11. EXO's Suho
Suho (Kim Jun Myeon), leader and lead vocalist of the South Korean-Chinese boy group EXO and its subunit Exo-K has made to this list as well.
The singer has also done many television dramas and movies such as "One Way Trip", "The Universe's Star", "Rich Man", "Middle School Girl A", and "How Are U Bread".
Suho's father, Kim Young-ha is a professor at Sungkyunkwan University. He was once the head of the Korea Institute for Health and Social Affairs.
His mother is also a teacher. EXO members has always talked about Suho's wealth on various variety shows.
According to the members of EXO, it is good to have a wealthy leader, most especially when it comes to treating them with food.
According to them, once Suho shared his credit card to fellow member Do Kyungsoo, who wanted food.
Another member, Kai, once shared that during their starting debut days in 2013, Suho spent 80k won on treating members. Even today, the generous idol treats his members time to time.
---
12. Yoon Tae Hyung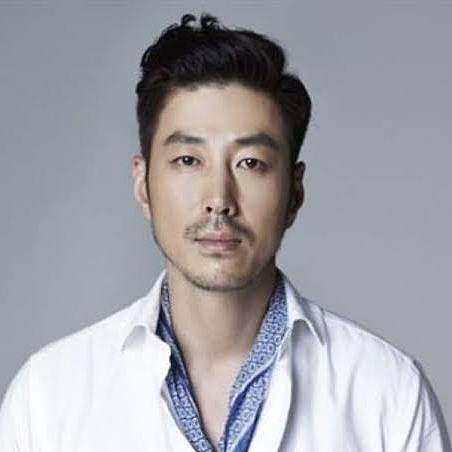 Yoon Tae Hyung has starred in many hit films and TV shows such as "Mr. Socrates", "Local Hero" and "Diary of a Night Watchman".
He is the only son of former Samsung Electronics vice chairman, Yun Jong Yong.
According to Scmp his family is so well-respected that when he got married to actress Im Yoo Jin, former South Korean president and mayor of Seoul Lee Myung Bak was among the VIPs on the guest list.
---
13. Lee Min Jung
Lee Min Jung became popular after her role in an old classic hit Korean drama "Boys Over Flowers".
Then, she achieved widespread recognition for her leading role in the romantic comedy "Cyrano Agency". She also starred in "Wonderful Radio", "Big", "Cunning Single Lady", "Come Back Mister" and her recent hit was KBS weekend drama, "Once Again".
Apart from making a name for herself, the actress wealthy background starts from her maternal grandfather who was renowned painter Park No Soo.
He led the first generation of modern traditional Korean ink painters which emerged after the country's liberation from Japanese rule and holds an important place in the Korean art history.
Min Jung's father is the CEO of an advertising agency and her mum is a pianist.
It is known that Lee Min Jung's family has been living in a mansion worth KRW 3.8 billion since she was a child.
It is also heard that every year during summer and winter vacation, Lee Min Jung would travel abroad.
---
14. Lee Seo Jin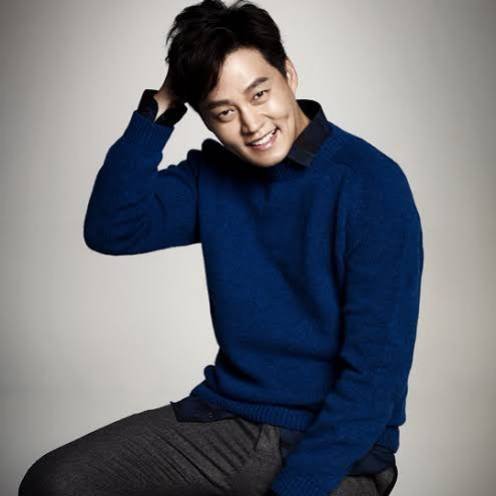 Another South Korean actor, Lee Seo Jin who is best known for the reality shows "Three Meals a Day" and "Grandpa Over Flowers" as well for his acting roles in series like "Damo", "Phoenix", "Lovers", "Yi San" and "Marriage Contract", comes from a powerful finance background.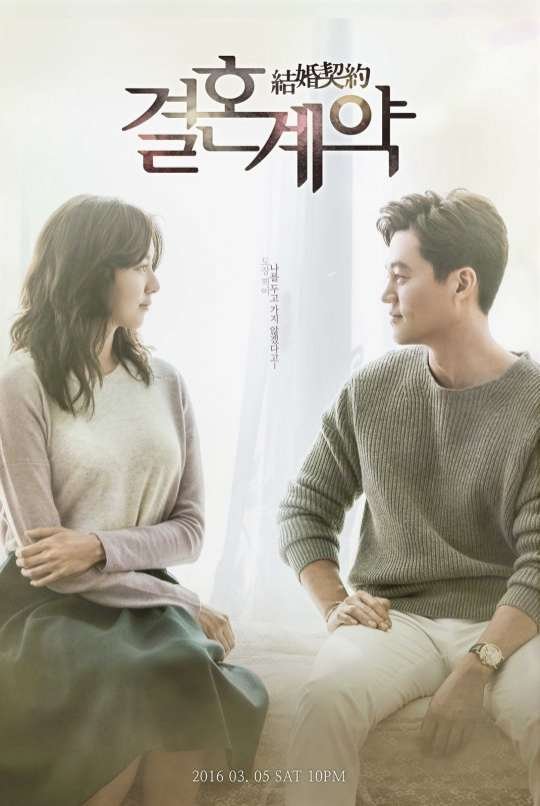 Lee Seo Jin's grandfather was the first Governor of Seoul Bank and a Vice President of the Chamber of Commerce. His father was also a former Treasury Director.
His family is believed to be involved in the businesses of transportation, insurance, tourism and financial sectors.

Holding a Masters Degree in Business Management from New York University, actor Lee Seo Jin joined the company Ask Veritas Assets Management, which specializes in intellectual property and real estate investment, in 2011.
He was appointed as managing director for the firm's second global contents division. Apart from this, Lee Seo Jin is active in donations and charity.
---
15. Lee Hanee
Lee Hanee also known as Honey Lee who is a talented South Korean actress, model, classical musician and beauty pageant titleholder.
She represented her country at the global Miss Universe 2007, and won 3rd runner-up. She has acted in several films and television series.
Her father name is Lee Sang Eob. He was a high-ranking official in the NIS (National Intelligence Service).
Her mother, who has a PhD in Korean music history, is a professor at Ewha Woman's University as well as music director of Gimhae City Gayageum Orchestra.
Lee Hanee's maternal uncle is politician Moon Hee Sang who is currently Speaker of the National Assembly.
Wow! Quite an influential family background here.
The Goodwill ambassador for Beauty Mind Charity, Lee Hanee also graduated from Seoul National University with high honors in traditional Korean music and also received her master's degree there.
---
So these were it! Which one shocked you the most?