There are a lot of interesting and fun facts about "Crash Landing On You" that you might have missed. Besides, a huge success CLOY is surrounded by so many shocking facts. You might have questions in your mind like "How accurate is Crash Landing On You showing about North Korea?" or "Is Crash Landing On You really based on a true story?"
The answers to all these questions and more has been covered here. Some of these "Crash Landing On You" facts are sure to surprise you, so let's start.
1. "Crash Landing On You" is Seo Ji Hye and Kim Jung Hyun's second drama together
Seo Ji Hye (played Seo Dan) and Kim Jung Hyun (played Koo Seung Joon) had earlier appeared in the same drama called "Don't Dare To Dream" (or Jealousy Incarnate) which released in 2016. This was Kim Jung Hyun's first Korean drama he gained attention for. However here the two had shared very less screen together.
---
2. "Crash Landing On You" is Hyun Bin and Son Ye Jin's second work together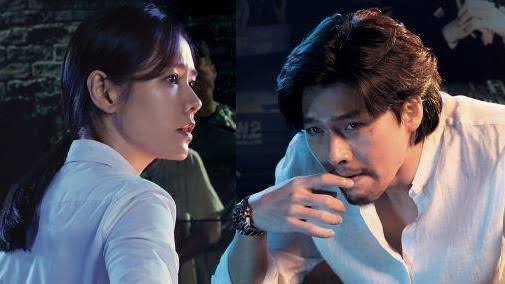 Main leads Hyun Bin (played Ri Jung Hyuk) and Son Ye Jin (played Yoon Se Ri) have also starred together in action crime thriller 2018 Korean film "The Negotiation". Although both were mains in the film but the two shared the screen together only in the end. So both the actors were happy to get an opportunity to share the same screen through romance comedy drama "Crash Landing On You" (as told in their interviews).
---
3. There was also one North Korean in "Crash Landing On You"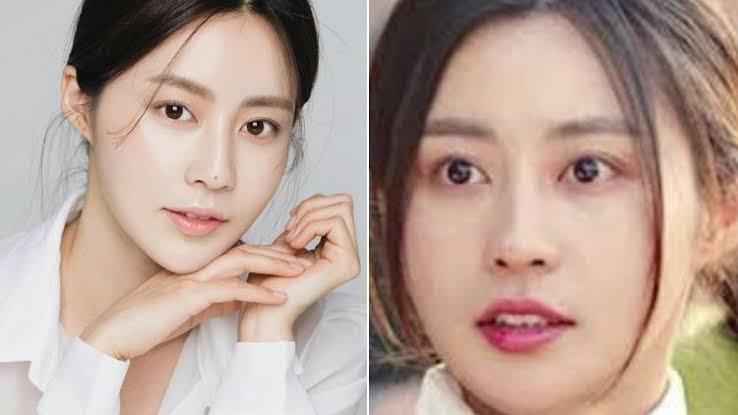 Yes! you heard right. You might be thinking how is it possible for a North Korean to star in a South Korean drama. Well! I am talking about the North Korean defector Kim Nara. She played one of the lady in Captain Ri's North Korean village.
---
4. Is everything shown about North Korea in "Crash Landing You" accurate?
Yes a lot! According to some North Korean defectors the delay of trains for more than 10 hours during travel is true and North Korean's living without fridge is also true. According to one, if the train doesn't stop for long hours then people get suspicious. And there is no point in having a fridge as there is hardly any electricity.
In fact, the North Korean defector Kim Nara also shared her experiences with the writers which helped the drama depict the reality. However not everything was true. How I know? From the North Korean defector Kim Nara's official YouTube channel. Here is her reaction video for "Crash Landing on You" from her YouTube channel.
---
5. IU sang OST for a drama after 9 years
This beautiful romance drama could not get any more beautiful when IU sang for it. South Korea's talented singer/ songwriter IU sang "I Give You My Heart" for "Crash Landing On You". Earlier she sang "Hold My Hand" for MBC's "The Greatest Love" which released in 2011. Listen here.
---
6. "I Give You My Heart" became the 2nd song of 2020 to achieve perfect All-Kill
A song receives a certified all-kill when it is No. 1 on the daily and real-time charts of Melon, Genie, Bugs, and Soribada along with the realtime charts of Flo and iChart. A perfect all-kill is achieved when the song also becomes No. 1 on iChart's weekly chart in addition to the criteria of a certified all-kill. IU's "I Give You My Heart" became the second song of 2020 to achieve it. Listen here.
---
7. A North Korean defector was also the part of drama's writing team.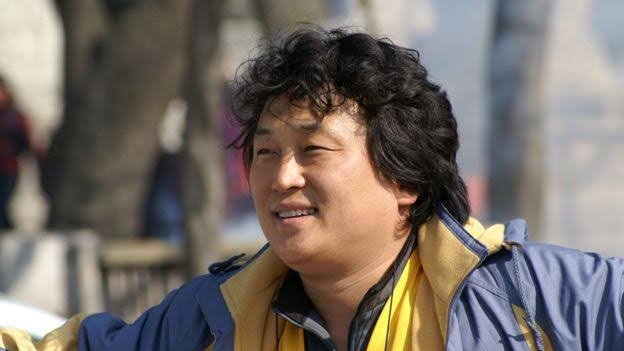 Park Ji-eun who wrote the script for "Crash Landing On You" was introduced to North Korean defector turned film adviser and writer Kwak Moon-wan, who became part of the drama's writing team. He studied film directing in Pyongyang, North Korea and had also been a member of an elite security force protecting the Kims.
---
8. "Crash Landing On You" premise was inspired by the true story of South Korean actress Jung Yang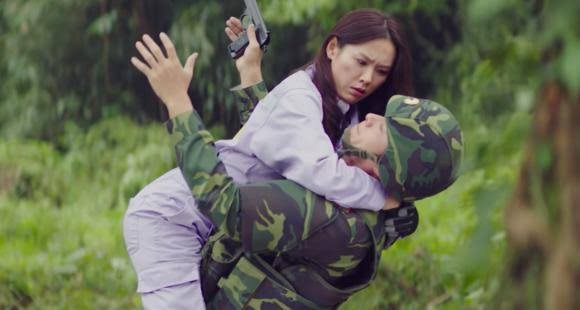 In 2008 South Korean actress Jung Yang's boat was swept away from big waves and she almost crossed the 38th parallel – the border between North and South Korea. Yang and three others had to be rescued after bad fog had caused their leisure boat to drift into the maritime boundary between North and South Korea. This incident became an inspiration for writer Park Ji-eun.
---
Also See : 9 Times Sa Hye Jun's Character In "Record Of Youth" Is Inspired By Real Life Of Actor Park Bo Gum
---
9. China's streaming website crashed during the finale of "Crash Landing On You"
With becoming one of the top dramas on Netflix "Crash Landing On You" became a hit across Asia especially in Indonesia, Malaysia, the Philippines, and Thailand. The drama was also a success in China. The streaming website for the South Korean drama, crashed on the night it aired the final episode due to the enormous number of users.
---
10. "Crash Landing On You" ending became the top trending topic on Twitter
#CrashLandingOnYouFinale a twitter trend topped the list hours before the last episode of CLOY aired.
---
11. Criticized on both sides
Surprisingly CLOY faced criticism from both North and South Korea according to Wikipedia. The Christian Liberal Party (CLP) filed a complaint in South Korea against tvN at the Seoul Metropolitan Police Agency, accusing the network of glamorizing North Korea through this series, in violation of the National Security Law. While few North Korean media outlets criticized unnamed South Korean programs and films that explored relations between North and South Korea. While Crash Landing on You was not directly mentioned by the media outlets.
---
12. Brands like Swarovski and Gold Olive Chicken showed in "CLOY" gained a boost in sales
The success of the drama helped to boost brand items due to product placement. The lead characters portrayed by Hyun Bin and Son Ye-jin ate Gold Olive Chicken, a product which had a 100% sales improvement due to the show. There was also an increase in sales of the Swarovski earrings worn by Son Ye-jin. (wikipedia)
---
13. A total of 6 Cameo appearances
"Crash Landing On You" had a whopping of total 6 cameo appearances. Here is the description of each.
Jung Kyung Ho played Cha Sang-woo, Se-ri's ex-boyfriend in Ep. 1, 5 & 7.
Park Sung Woong played a North Korean taxi driver in Ep. 4.
Na Young Hee as a North Korean wedding dress boutique owner in Ep. 7.
Kim Soo Hyun played Bang Dong-gu who is a North Korean Spy from Division 11, disguised as a village idiot in Ep. 10.
Kim Sook played a North Korean fortune teller in Ep. 11 & 16.
Choi Ji-woo played herself in Ep. 13.
---
14. Kim Soo Hyun reprised a character from 2013 movie "Secretly Greatly"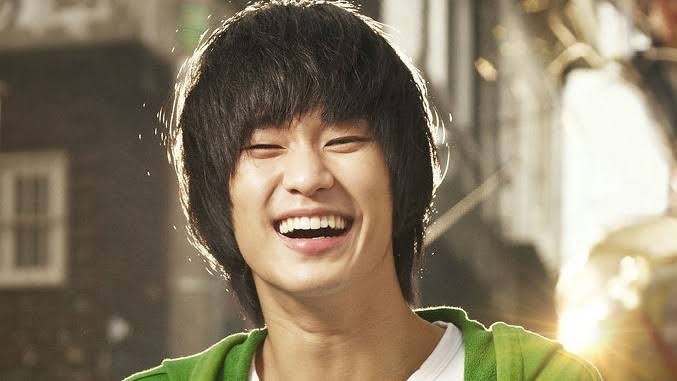 Actor Kim Soo Hyun who made a cameo appearance in ep.10 of CLOY reprised his character of Dong-Gu from 2013 movie "Secretly Greatly," in which he is a North Korean spy hiding out in South Korea as a dim-witted Chinese restaurant delivery man.
---
15. Highest rated tvN Drama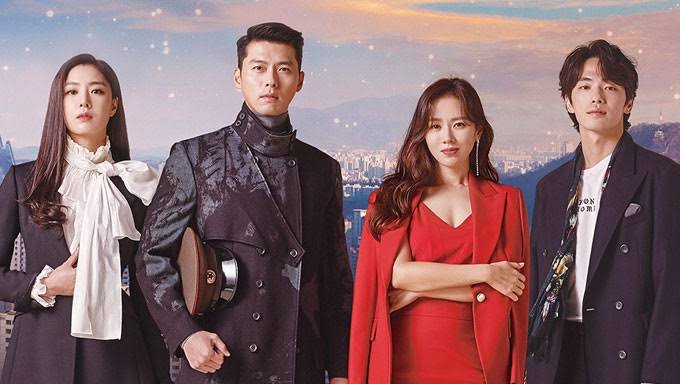 "Crash landing On You" with 21.683% ratings broke the record for tvN's highest rated drama ever. Also, it rose to position 2 among the top ten highest rated Korean dramas (cable) according to Nielsen Korea in its finale.
---
16. Hyun Bin and Son Ye Jin were rumored to be dating for the 3rd time and finally they..
After the success of "The Negotiation" Hyun Bin and Son Ye Jin were involved in dating rumors twice but both of them denied. Again during the telecast of CLOY both of them got involved in dating rumors and it was denied soon after. However, later it was revealed that Hyun Bin and Son Ye Jin actually began dating after 'Crash Landing on You'. Their agency made the following statement,
"The two of them got to know each other through their acting projects, and after the end of their drama, they developed an interest in each other and ended up dating."
Update: The Crash Landing on You couple (Hyun Bin and Son Ye Jin) tied the knot on March 31, 2022.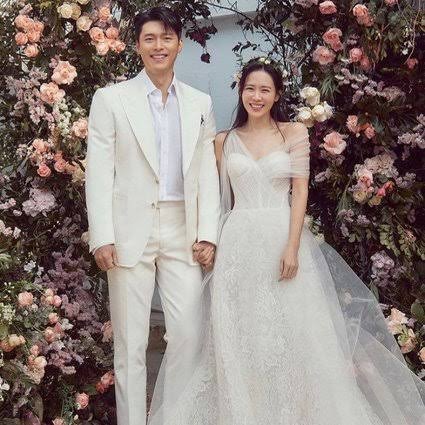 ---
17. Some parts of the drama were filmed overseas
The filming for some parts of "Crash Landing On You" was done overseas with part of the drama in North Korea shot in South Korea and Mongolia, while scenes that took place in Switzerland were shot on location.
---
So these were it. I hope the list answers most of your questions regarding "Crash Landing On You". This leaves no doubt that every single effort made to beautify the specifics of CLOY has led this drama to huge success. Here is my Review for drama. If you still haven't watched this amazing rom-com then go for it.