Just when we got in love with Kang Tae Oh the news of his military service came.
Military enlistment has always been very sad news for the fans. By law, all able-bodied men in South Korea must serve 18-21 months in the military. This means no more seeing of their favourites for 21 months.
Fans wish for this time to pass quickly, as they don't get to see much of their favourite celebrities for the time.
Actor Kang Tae Oh who has been present in the drama world since 2013 got his breakthrough role in "Extraordinary Attorney Woo" pretty recently. Alas! Fans have said goodbye to him on 20th September. There are 7 other Korean actors who will follow Kang Tae Oh for military service.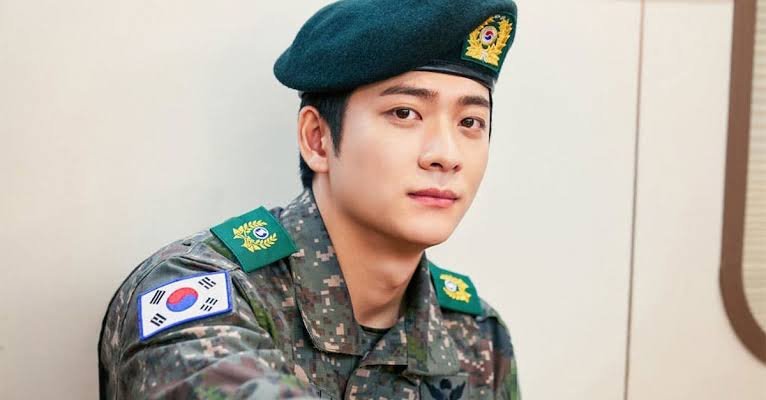 Spoiler: The list is going to shock you and make you sad. But don't worry, their upcoming projects have also been mentioned.
---
1. Na In Woo
Got his first breakthrough role in the historical comedy Korean drama "Mr. Queen", actor Na In Woo turned 28 years old this September on 17th. The actor has also starred in 2021 drama "River Where the Moon Rises" alongside actress Kim So Hyun which grabbed him the "Best New Actor" award at 2021 KBS Drama Awards. His last drama was with the singer actress Seohyun, "Jinxed at First" which told a fantasy romance story. Other than that, the actor is also the cast member of South Korea's most successful reality-variety show "2 Days & 1 Night".
Sadly, his fans and 727K followers on Instagram will soon stop receiving the updates from the actor as he is set to go to the mandatory military service by 2022. But there is also good news for the fans as the actor will hold his first fan meeting '2022 NA IN WOO FIRST FAN MEETING – My Everything in Thailand' on October 9 at MCC HALL THE MALL BANGKAPI, Thailand.
---
2. Song Kang
Popularly known as the 'Son of Netflix' because almost every series of Song Kang releases on Netflix, is also soon leaving for the military service this year. The actor who is laced with many awards and has starred in many hit Korean dramas including "Love Alarm", "Nevertheless", "Sweet Home", "Navillera" and more. His recent was "Forecasting Love and Weather" in which he starred alongside actress Park Min Young.
By the end of 2022 Song Kang is confirmed to go to the military service. But still, we will get to see the actor in the upcoming Netflix series "Sweet Home season 2 and 3" as it was officially confirmed that Song Kang will reprise his role. The series is expected to release sometimes in 2023.
---
3. Jinyoung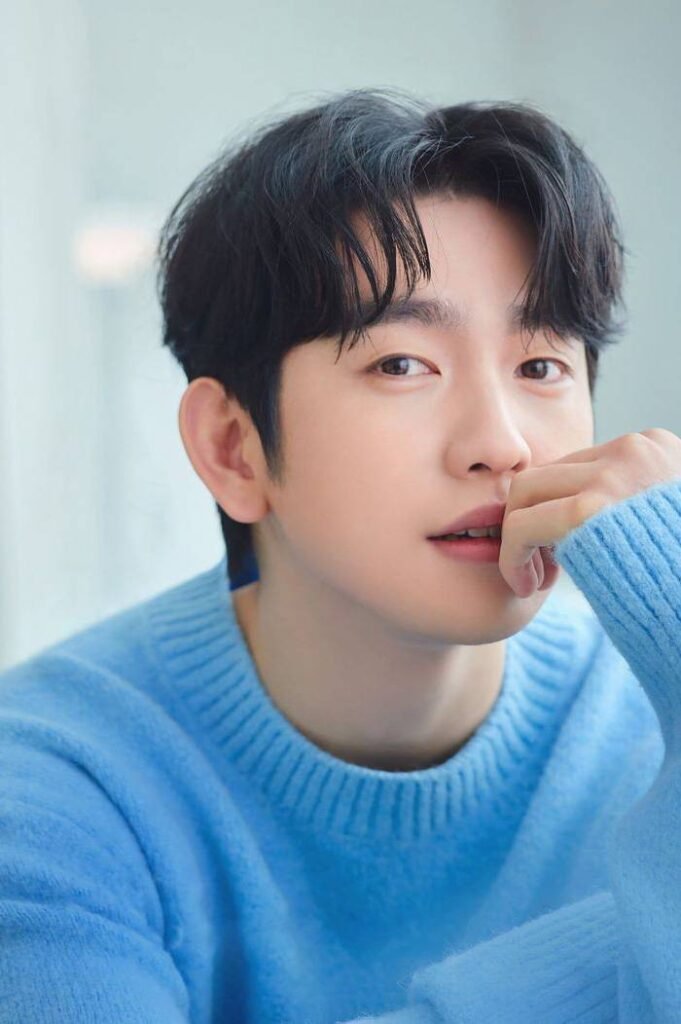 Another popular South Korean singer, actor, and songwriter Park Jin Young known mononymously as Got7's Jinyoung is set to go to the mandatory military service this year. Jinyoung who belongs to the popular South Korean Boy Band Got 7 made his debut in 2012 musical drama "Dream High 2". After that, he appeared in various dramas in supporting roles. The singer-actor's first leading role was in "He is Psychometric". His recent drama was "Yumi's Cells" which did well among the viewers.
Sadly, the idol actor's immense fans and followers will not get to see much of him for the next year and a half as he is set to go to the military service this year.
---
4. Sehun
Another popular K-pop idol and actor Oh Se Hun popularly known as Sehun from boy band EXO will be going to military service in the second half of 2022.
It was only this year, EXO-Ls got to meet EXO leader after the singer actor completed his mandatory military service. And now they have to say goodbye to yet another EXO member, Sehun. So far, the idol-actor has only done supporting roles in Kdramas. His previous drama was "Now We Are Breaking Up" in which he played the role of a designer. "The Pirates: The Last Royal Treasure" is Sehun's first Korean movie, which released on January 26, 2022.
---
5. Nam Joo Hyuk
Made his name and stayed in the Drama world and people hearts for a long time, heartthrob Nam Joo Hyuk will also go on a hiatus from 1 and half years. Started his career as a model, actor Nam Joo Hyuk made his screen debut in the 2014's "Surplus Princess". Then in 2015 he got his breakthrough role with the series "Who Are You: School 2015". Ever since the actor has only starred in hit after hit like "Weightlifting Fairy Kim Bok Joo", "The Light in Your Eyes", "Start-Up" and more. His recent "Twenty-Five Twenty-One" was also a global hit among fans.
Sadly, soon the fans have to say goodbye to Nam Joo Hyuk for a while. But, no to worry as the actor is preparing to leave a few good projects for the fans. Which include his movie "Remember" which is set to release on October 26 and a web series called "Vigilante" in which the actor is in talks to star.
---
6. Kim Min Kyu
An actor who won the hearts of many, even though in his maximum dramas he only did supporting roles, is Kim Min Kyu. His recent starrer drama "Business Proposal" gave him immense fans and followers. The series released on February 28, 2022. "Queen: Love and War", "Backstreet Rookie", "Snowdrop" and many more are the dramas that the actor has appeared in.
Although we have to say goodbye to him soon, but it is pretty sure the talented actor will come back even stronger. After all he has been in the drama world for almost 10 years. Not to be too sad as you can still get to see him in his upcoming Korean drama "High Priest Rembrary" which is set to release next year. Definitely good news for his 6.3 million Instagram followers and fans.
---
7. Kim Woo Seok (1994)
Actor Kim Woo Seok has appeared in many Korean dramas like "Rookie Cops", "Bulgasal: Immortal Souls", "Military Prosecutor" and more. Kim Woo Seok made his acting debut in 2017 starring in web drama "Love Playlist: Season 2".
Well! It is time to say goodbye to the actor as he will be joining the military service by the end of 2022. But you will soon see him in the upcoming drama "The Forbidden Marriage" which is expected to release this year.
---
So, this was it. Sadly, you will not get to see them until 2024. Which of your favourites you'll say goodbye with a heavy heart?
---