If you think "Boys Over Flowers" is Lee Min Ho's first Korean drama then you might be wrong. And if you remember "School 2013" as Lee Jong Suk's first Korean drama then you need to rethink. Our favorite Korean stars didn't become top stars with just one single drama. In fact each actor started out small and slowly rose to success.
Here is the list of some Korean Actors with their first Korean drama which includes them in small as well as supporting roles. The list includes (Part 1) :-
So Ji Sub
Choi Jin Hyuk
Lee Seung Gi
Seo Kang Joon
Kim Bum
Lee Joon Gi
Nam Joo Hyuk
Kim Seon Ho
Jo In Sung
Ji Chang Wook
Lee Jong Suk
Lee Dong Wook
Song Joon Ki
Lee Min Ho
---
1. So Ji Sub
Known for his leading roles in popular dramas like "What Happened in Bali", "Master's Sun", "Oh My Venus" and more actor So Ji Sub was a jeans model before making his acting debut. So Ji Sub's first Korean drama appearance was in "Three Guys and Three Girls" which released back in 1996. It is the first youth sitcom of South Korea which tells the story of three guys and girls who live in the same University lodging house as they explore friendship and love.
---
2. Choi Jin Hyuk
Became popular with his supporting roles in dramas like "Gu Family Book", "The Heirs" and more actor Choi Jin Hyuk first appeared for a small role in Korean Drama "Rainbow Romance". His first drama was a sitcom called "Beautiful Days" (2007) which tells the story of people from the 1970s.
---
3. Lee Seung Gi
Debuted as a singer Lee Seung Gi started his acting career by first guest-starring in MBC's sitcom drama "Nonstop 5". His first actual drama appearance was in KBS's drama "The Infamous Chil Sisters" also called "Famous Princesses" (2006). It tells the story of four daughters whose father is a retired military man.
---
4. Seo Kang Joon
Singer Actor Seo Kang Joon became popular after his second lead role in Korean drama "Cheese In The Trap". He did guest roles in dramas like "To The Beautiful You" and "Good Doctor". Seo Kang Joon's first proper role was in drama "The Suspicious Housekeeper" (2013). It tells the story of a mysterious housekeeper whose new job is to care for a widowed father and his four children.
---
5. Kim Bum
Known as one of the F4 boys in a classic hit Korean drama "Boys Over Flowers" singer actor Kim Bum is getting a lot of attention for his half blood gumiho role in the latest fantasy hit Korean drama "Tale of Gumiho". His first Korean drama appearance was in "The Daring Sisters" (2006). It tells the story of four women who are trying to find the happiness in life.
---
6. Lee Joon Gi
Got fame after starring in the Korean movie
"The King And The Clown" actor Lee Joon Gi had appeared for small roles in many dramas before that. His first actual Korean drama was "My Girl" which aired in 2005. It tells the romance story of four people.
---
7. Nam Joo Hyuk
Actor Nam Joo Hyuk debuted as a model in the entertainment industry. He has starred in many hit Korean dramas. Nam Joo Hyuk's acting debut was through drama "The Idle Mermaid" (2014) in which he did a supporting role. The drama tells the story of a mermaid who becomes a human being in order to make a boy fall in love with her. But she must do it in 100 days.
---
8. Kim Seon Ho
Actor Kim Seon Ho who debuted as a theater actor a long time ago is finally getting recognition for his role in the ongoing Korean drama "Start-Up". He was actually a famous theater actor but his first onscreen Korean drama was "Good Manager" (2017) in which he did a supporting role. The drama tells the story of a certified public accountant who fights for the rights of his employees.
Also See: Get To Know Rising Star Kim Seon Ho (Start Up) From A to Z
---
9. Jo In Sung
Actor Jo In Sung who is known for his role in dramas like "What Happened in Bali", "The Winter, The Wind Blows" and more made his acting debut in drama "Jump" (1999). It is an old sitcom drama in which Jo In Sung played a small role.
---
10. Ji Chang Wook
Actor Ji Chang Wook got is big break from drama series "Smile Again". Ji Chang Wook has worked in musical theater before and made his acting debut in the film "Days…". His first drama appearance was in
"You Stole My Heart" (2008) in which he did a very small role. It is a sitcom that tells the story of Deok-Bae's family.
You May Like: Ji Chang Wook's Top 13 Highly Recommended Kdramas That Every Fan Must Watch
---
11. Lee Jong Suk
Actor Lee Jong Suk who debuted as a run away model got his big break through drama "School 2013". His first drama was "Prosecutor Princess" (2010) in which he did a supporting role. It tells the story of women who tries to figure out if she fits for her new job of a prosecutor and also finding the love of her life. His breakthrough drama was "School 2013" in 2012.
---
12. Lee Dong Wook
Actor Lee Dong Wook may not look old, but he has been making hits in the drama world since a very long time. His first drama was "School 2" (1999) which is the second part of the school series. It shows the challenges of the South Korean students as realistically as possible.
---
13. Song Joon Ki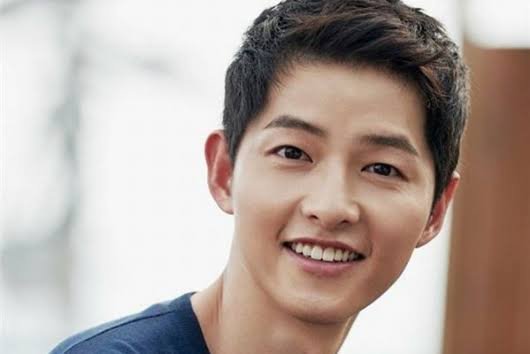 Starring in "Sungkyunkwan Scandal" and Korea's top variety show "Running Man" made actor Song Joon Ki rose to fame. Song Joon Ki did many small roles before making it big. His first drama was "Get Karl! Oh Soo Jung" (2007) in which Song Joon Ki played the role of a reporter. The drama tells a real life story of a woman who reunited with her husband after 10 years of breakup.
---
14. Lee Min Ho
Actor Lee Min Ho rose to fame in South Korea and even in Asia for his role of a rich son in popular drama "Boys Over Flowers". He made his debut through drama "Romance" (2002) in which Lee Min Ho only had one line. However, it was "Sharp 1" (2003) which gave the actor his first role. It tells the story of some school students.
---
So this was it. Did you know about your favorite Korean actor's first dramas before? Do let me know in comments if this article was helpful for you.
Note : Most of the Korean actors are not included in the above list. They will be included in the 2nd Part of the article. So stay tuned with Korean All Day!
---