Ji Chang Wook (Sound of Magic) is back with an emotional drama!
The first stills and posters of his upcoming series "If You Wish Upon Me" (also called "Tell me Your Wish") has released. In these, we see the hard and soft appeal of his character 'Yoon Gyeo Re'.
Yoon Gyeo Re has lived a hard and struggling life. Earlier he lived in an orphanage, then in a youth detention center and finally in a prison. He is completely fed up from his life. Due to this, Yoon Gyeo Re often causes self-harm by getting tattoos.
In the newly released still and poster, we can see Ji Chang Wook's cold eyes and arms covered with tattoos.
While in one poster we see his emotional side where he is tightly holding a puppy in his arms while standing on the beach.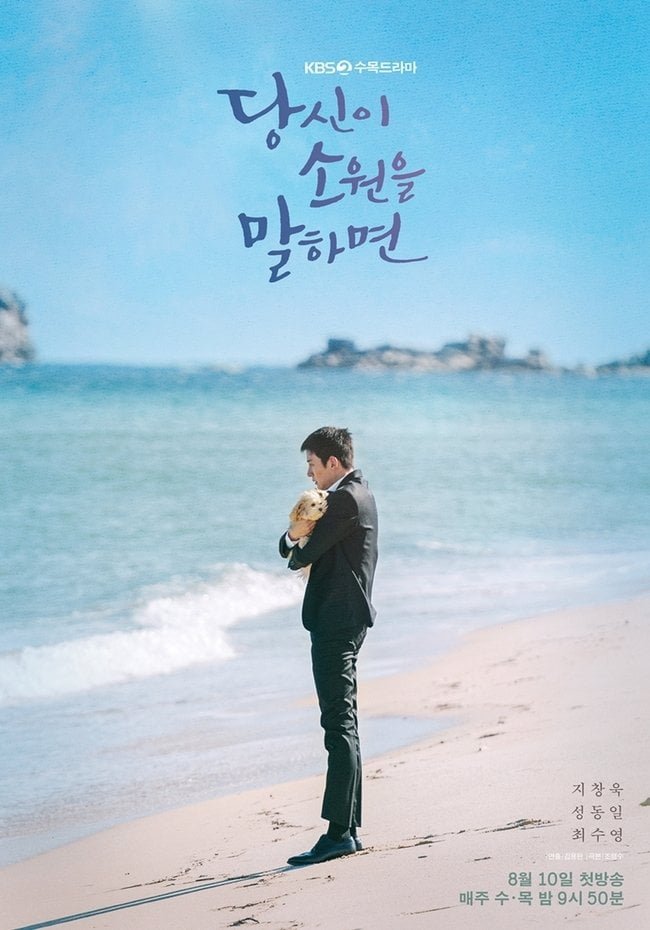 "If You Wish Upon Me" tells an emotional and touching stories of the patients at the hospice hospital and fulfilling of their last wishes. Yoon Gyeo Re who is fed up from his life decides to join and volunteer at the hospice hospital after he is ordered by the community service.
Seo Yeon Joo is the hospice hospital nurse. She believes in living a healthy and active life. Seo Yeon Joo is a kind of nurse who always lifts the mood of her patients by giving them a good hope. Kang Tae Shik is the hospice hospital volunteer chief.
This story of "If You Wish Upon Me" is inspired by an actual organization in the Netherlands that fulfills the wishes of terminal cancer patients.
Along with Ji Chang Wook the drama stars Girls' Generation's Sooyoung (So I married an Anti Fan) and Sung Dong Il as Seo Yeon Joo and Kang Tae Shik respectively.
"If You Wish Upon Me" will release on August 10 at 9:50 p.m. KST on KBS2. It comes from the PD of drama "The Cursed".
---