Overview: "The Great Shaman Ga Doo Shim" Korean web drama (also known as "Excellent Shaman girl Ga Doo Shim") is a KakaoTV's original drama series that released on 30 July 2021. It will tell a fantasy romance story of a teenager girl who possess supernatural powers. "The Great Shaman Ga Doo Shim" kdrama stars Kim Dae Ron and Nam Da Reum in the main cast. It is available to watch online on streaming platform Viki*.
Table of Contents
---
Synopsis
"The Great Shaman Ga Doo Shim" tells the story of a girl named Ga Doo Shim with supernatural abilities. She is just 18 years old and despite her unique powers, she wishes to live an ordinary life. So, she ignores that she has powers. But her fate is to become a shaman and destroy the evil spirits. On her way to solve supernatural cases, she meets Na Woo Soo.
Na Woo Soo is in the same high school as Doo Shim. He is smart, handsome and belongs to a wealthy family. After meeting Ga Doo Shim, he also starts seeing evil spirits. Now both solve the supernatural cases together and end up falling in love.
Genre
Romance, Mystery, Supernatural
Main Cast & Characters
Kim Dae Ron as Ga Doo Shim (brave & strong)
Nam Da Reum as Na Woo Soo (smart & handsome)
Supporting Cast
Yoo Sun Ho as a student, Hyun Soo
Moon Sung Geun as principal, Kyung Pil
Yoon Seok Hwa as Doo Shim's grandmother, Myo Shim
Bae Hae Seon as Doo Shim's mother, Hyo Shim
Baek Soo Jang as Teacher Sa
Park Yong as Sung Wook
Choi Jung Hwa as Woo Soo
Lee Ji Won as Soo Jeong
Yoon Jung Hoon as Il Nam
Air Time & Schedule
New Episode every Friday at 8:00 p.m. KST.
Episodes & Ratings
"The Great Shaman Ga Doo Shim" Korean web drama will have a total of 12 episodes.
Still Cuts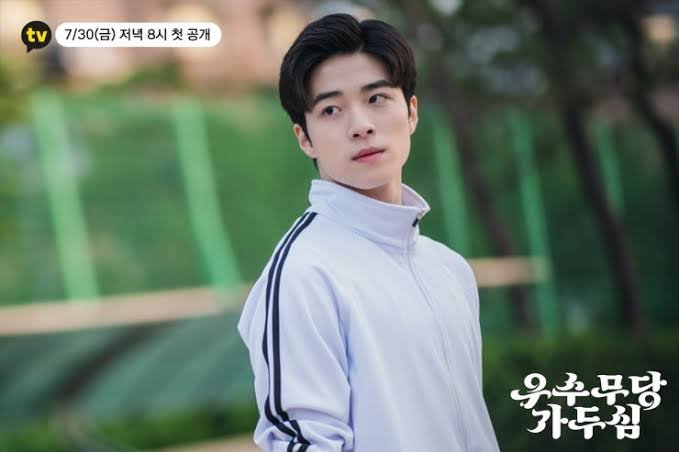 Notes & Facts
Kim Sae Rom earlier starred in Korean drama "Leverage" (2019).

Nam Dae Reum earlier appeared in Korean drama "Doom at your Service" (2021).
Where To Watch Online?
You can watch "The Great Shaman Ga Doo Shim" on Viki here.
OST List
Soon!
Trailers & Clips
Episodes 1, 2, 3,……., Highlights
You May Also Like
Similar K-Dramas to "The Great Shaman Ga Doo Shim"
---
*Drama is subject to regional availability.
---