"Trigger Warning: The article includes descriptions of bullying that may disturb some readers."
"Spoiler Alert: Some content of the article contains the plot details of "The Glory" Korean drama."
A recent Netflix hit "The Glory" which still remains in the top non-English drama for the two consecutive weeks has thrown some light on the Real-life Bullying Incident in South Korea. Many people criticized the show for showing much violent scenes of bullying, but they donot know it is only a part of real-life incidents of bullying.
The writer of "The Glory" Kim Eun Sook stated in the press conference that she had researched school bullying cases and heard a lot of stories from the victims.
One of such case is the The Curling-Iron School Violence Case in 2006. During that time three 9th grade students bullied one of their classmate for money. If the victim didn't give them money, they would beat the girl with a baseball bat, scratch the victim's chest with a barrette, physically abuse the victim with their fists and feet and even burn the victim's arm using a curling wand in the classroom. This went on for 20 days and resulted into leading her to a six-week hospitalization. Unlike the drama, one of the perpetrator was arrested when the victim revealed her name during investigation.
Later, the victim said during one of the interview that she had no time for her wounds to heal because the bullies would burn her body to check the temperature of the hair curler every few days. The victim added that the perpetrators even peeled her healing scabs using their nails as a punishment.
Here is another one similar to that shown 8n "The Glory".
On February 7, a victim of school violence appeared on a recent episode of Channel S's talk show 'Attack on Sisters.' She was bullied in the similar manner as shown in the Netflix drama "The Glory".
In the show, she explained, "It happened when I was in the middle school. They hit me and even burned me with a hair iron. There were two people who did that to me." She even showed her scars to the show's MC.
She further continued and explained, "They would take a fork and stab me with it, or they would just hurl objects at my face. On one occasion, they threw something so hard that it caused my iris to tear."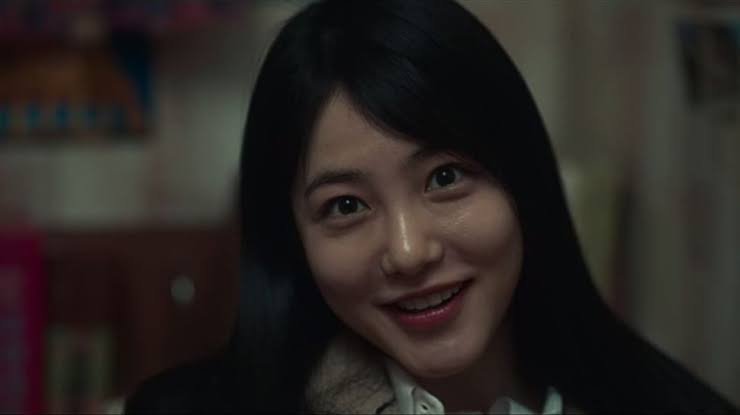 Just like in the series Moon Dong Eun perpetrators used to come in her house and bully her. She explained that her perpetrators came too. They would lie to her parents who used to work outside that they need to take care of her as she was trying to commit suicide.
Her bullying was only known in school when a school teacher noticed blood and pus seeping from her school uniform shirt.
These are so heartbreaking to even hear.
Korean drama "The Glory" told the story of Moon Dong Eun who was once bullied horribly in her school. She has never forgotten her tormenting past. In fact, she started her revenge planning on her bullies ever since she dropped out of that school. So when she grew up, Moon Dong Eun becomes an elementary school teacher in the same school. From there her revenge plan starts by first using her bullies kids.
---