Overview: "Atonement" Kdrama (also known as "Three") is a KBS original special drama series that released on 10 December 2021. "Atonement" stars So Ju Yeon, Jung Yi Seo and Jo In in the main cast. It is currently not available to watch online on any streaming platform.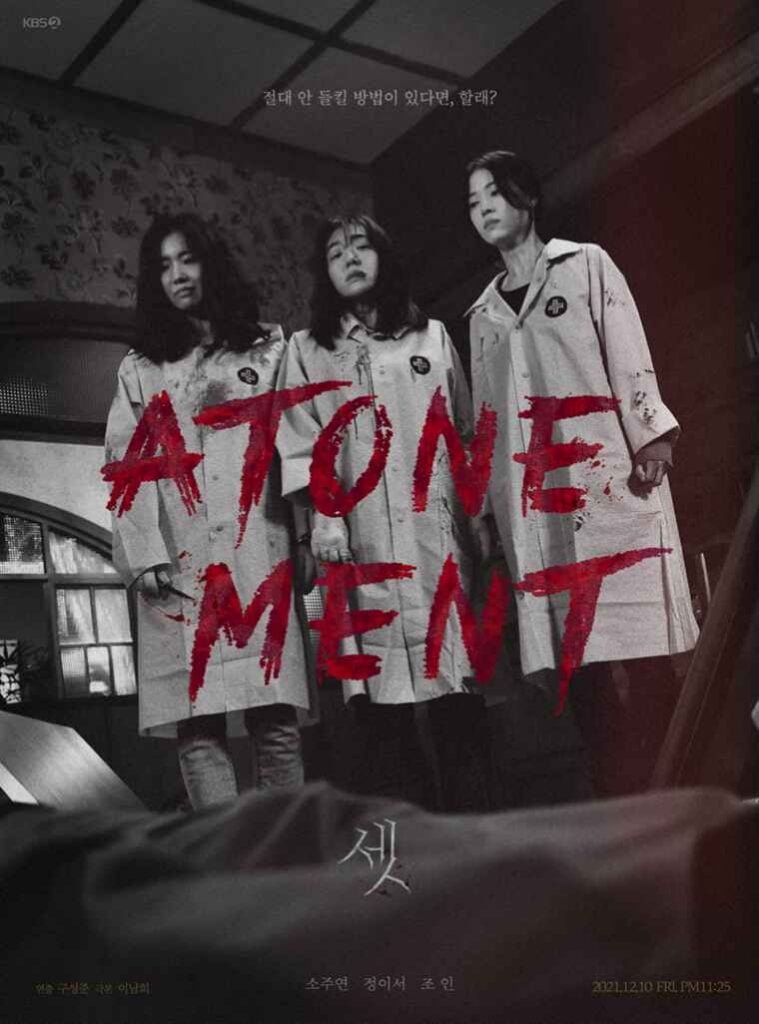 Table of Contents
Synopsis
Genre
Cast
Episodes & Ratings
Still Cuts
Notes & Facts
Trailers & Clips
Synopsis
"Atonement" KBS drama special series tells a mystery thriller story of three friends who are the victims of sexual crimes. After 12 years they get together and decides to take revenge.
Genre
Mystery, Thriller
Main Cast & Characters
So Ju Yeon as Kim Jong Hee
Jung Yi Seo as Woo Hyung Joo
Jo In as Kang Bo Ri
Episodes & Ratings
"Atonement" Korean drama is of single episode.
Still Cuts
Notes & Facts
"Atonement" is one of the 2021 KBS Drama special series. A total of 10 episodes are released each year. Each episode has a different story, cast and director. This is season 12.
So Ji Yeon earlier starred in Korean drama "A Love So Beautiful" (2020).
Jung Yi Seo earlier appeared in Korean drama "Mine" (2021).
Jo In earlier appeared in Korean drama "Taxi Driver" (2021).
Director: Goo Sung Joon
Screenwriter: Lee Nam Hee
Trailers & Clips
Highlight Video
---
*Drama is subject to regional availability.