Overview: "Doctor Cha" Kdrama (also known as "Doctor Cha Jeong Suk") is a JTBC original drama series that released on April 15, 2023. It will tell the story of a woman who decides to restart her medical career after being a housewife for 20 years. "Doctor Cha" stars Uhm Jung Hwa, Kim Byung Chul, Myung Se Bin and Min Woo Hyuk in the main cast. It is available to watch online on streaming platform Netflix*.
Table of Contents
Synopsis
Genre
Cast
Air Time & Schedule
Episodes & Ratings
Still Cuts
Notes & Facts
Where To Watch Online?
Trailers & Clips
Synopsis
"Doctor Cha" tells the story of Seo In Ho and his wife who after 20 years of staying at home, wishes to retake her medical residency course.
Seon In Ho is a chief medical surgeon at a medical university, where he maintains a strict and tough personality. After their marriage, his wife Cha Jung Sook left her doctor career. Now that she has decided to re-enter the medical field, what will she do when she learns about her cheating husband?
Genre
Medical, Comedy, Romance
Main Cast & Characters
Uhm Jung Hwa as Cha Jung Sook
Kim Byung Chul as Seo In Ho
Myung Se Bin as Choi Sung Hee
Min Woo Hyuk as Roy Kim
Supporting Cast
Song Ji Ho as Seo Jeong Min
Kim Ye Eun as Min Chae Yoon
Jo A Ram as Jeon So Ra
Baek Joo Hee as Baek Mi Hee
Park Jun Keum as Kwak Ae Sim
Kim Mi Kyung as Oh Deok Rye
Lee Seo Yeon as Seo Yi Rang
So A Rin as Choi Eun Seo
Park Chul Min as Yoon Tae Sik
Kim Byung Choon as Lim Jong Kwon
Lim Hyoun Soo Lee Do Gyum
Air Time & Schedule
New episodes every Saturday & Sunday at 10:30 PM KST.
Episodes & Ratings
"Doctor Cha" Korean drama will have a total of 16 episodes.
Still Cuts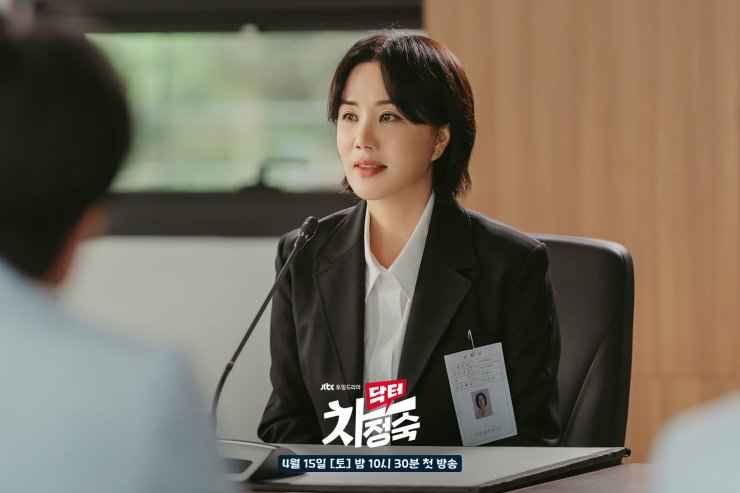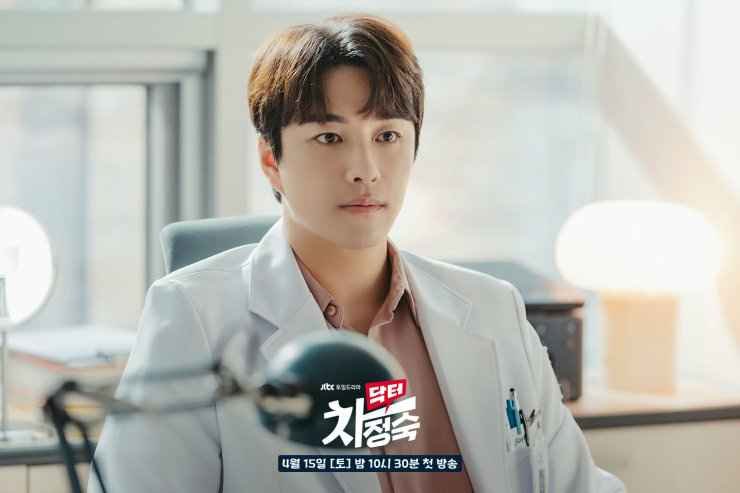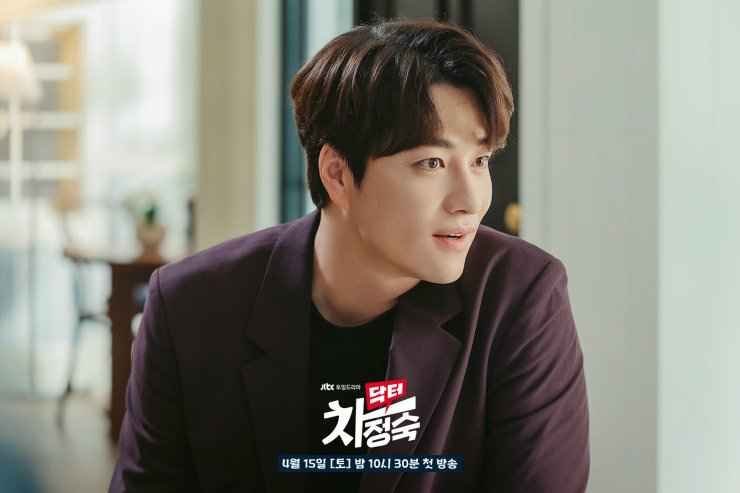 Notes & Facts
Uhm Jung Hwa earlier starred in Korean drama "Our Blues" (2022).
Kim Byung Chul earlier appeared in Korean drama "All Of Us Are Dead" (2022).
Myung Se Bin earlier appeared in Korean drama "Bossam: Steal the Fate" (2021).
Min Woo Hyuk earlier appeared in Korean drama "Love with Flaws" (2019).
Kdrama "Dr. Cha" takes over the JTBC time slot previously occupied by "Divorce Attorney Shin."
Director: Kim Dae Jin
Scriptwriter: Jung Yeo Rang
Where To Watch Online?
You can watch "Doctor Cha" on Netflix here.
Trailers & Clips
Episodes 1, 2, 3,……, Highlights
---
*Drama is subject to regional availability.