Yoo In Na is back with a fun and exciting Korean drama "Bo Ra! Deborah".
Along with Yoo In Na (Snowdrop), Joo Sang Wook (The King of Tears, Lee Bang Won) and Yoon Hyun Min (The Goddess of Revenge) are also starring in the drama.
"Bo Ra! Deborah" is an upcoming ENA original Kdrama that will tell a rom-com story about Yeon Bo Ra (Yoo In Na) who is a best selling novelist of romance and relationships and also a dating coach. She is very famous by the name 'Deborah' and some of her sayings that she made as a dating coach are quite famous too. However, her own life is full of failed relationships and backstabbing. Her life changes as meets Lee Soo Hyeok (Yoon Hyun Min).
Lee Soo Hyeok is an unpredictable man who is also publshing planner. He is struggling with his love life. Lee Soo Hyeok hates Doborah who always talks about love. But, somehow the two gets involved with each other. Han Sang Jin (Joo Sang Wook) is Lee Soo Hyeok's close friend and business partner. He is also the CEO of Jinri Publishing Company.
Recently few posters and trailer also released for the drama. In the trailer, Yoo In Na states that she will make you a winner in the relationship game. The posters of the upcoming series looks even more interesting.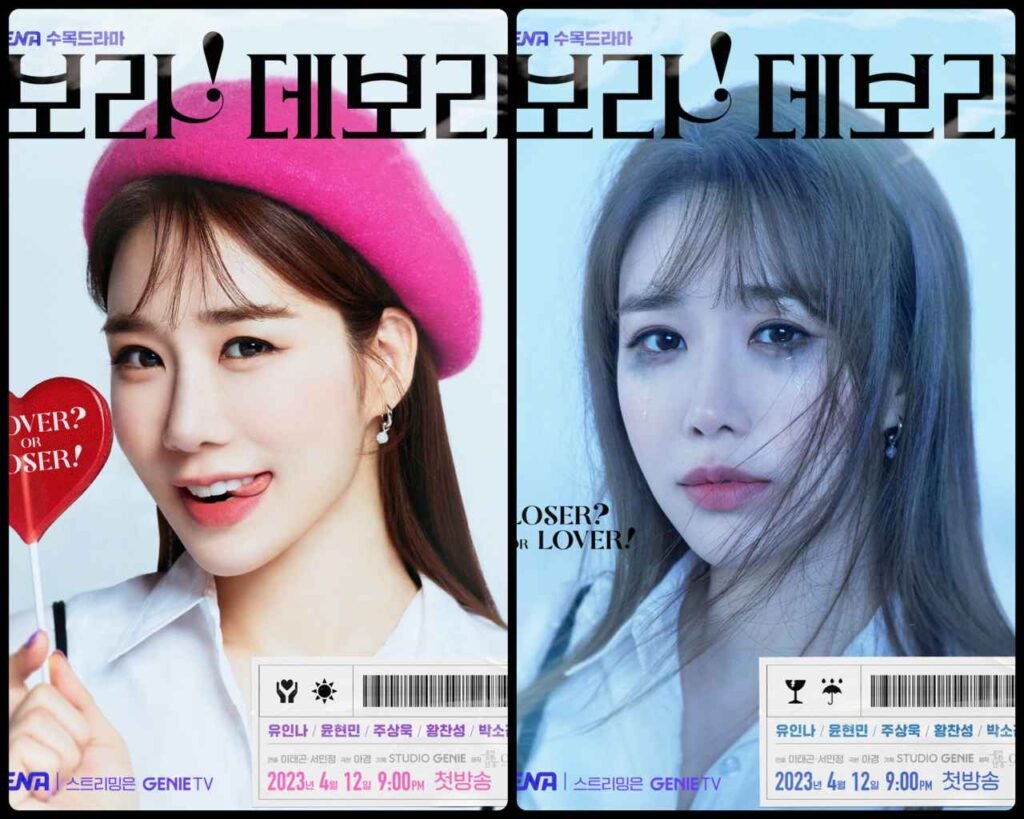 The two characters posters of Yoo In Na looks like the cover of a magazine. In the first one Yoo In Na looks bubbly and beautiful holding a heart which says Loser or Lover? While the second poster is completely opposite in which Yoo In Na is crying so much that her face is stained with mascara.
"Bo Ra! Deborah" comes from the PD of drama "Mad for each Other" and "Age of Youth". It will release on April 12 at 9:00 p.m. KST.
Watch the trailer here:
---